Leslie Uggams, a Harlem-born actress and singer known for her role in the Deadpool series, boasts a remarkable career spanning seven decades. Beyond her professional accomplishments, her personal life's story is equally captivating, defying the odds of interracial love. In 1965, Leslie married Grahame Pratt, a white Australian man, in a union that weathered challenges and prejudice.
Leslie's journey began with her talents as a singer, recording for MGM at the age of 10. She honed her skills at New York's Professional Children's School and Juilliard, eventually landing her own TV variety show in 1969, marking a historic achievement as the first black person to host a network variety show since Nat King Cole.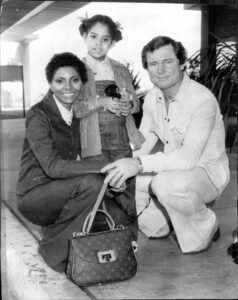 Amidst her career, Leslie's path crossed with Grahame Pratt's. They initially met as students at Professional Children's School in New York, later reconnecting when Leslie performed in Australia. Overcoming societal reservations, Leslie and Grahame fell in love despite the complexities of interracial relationships. They navigated challenges, including hate mail, and tied the knot in 1965.
Despite their interracial marriage, which often attracted unwanted attention, Leslie and Grahame's bond remained strong. Their love stood strong as they became parents to two children, Danielle and Justice. Leslie continued to shine professionally, receiving an Emmy nomination for her role in the miniseries "Roots" and earning an Emmy Award for hosting the game show "Fantasy."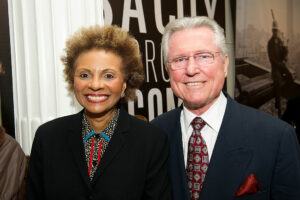 Leslie and Grahame's enduring love story continued to flourish. Throughout the years, they supported each other's endeavors, weathered challenges, and found joy in laughter. Their union, which spanned over five decades, was a testament to their dedication and the strength of their bond.
Leslie Uggams and Grahame Pratt's story is a beacon of love's resilience and a celebration of their unwavering commitment to each other. Despite societal expectations and racial prejudice, their enduring relationship serves as an inspiration to others, showcasing the power of love to overcome adversity and stand the test of time.