Rebecca Callaghan had a difficult pregnancy back in 2012 and due to excess fluid around the fetus, doctors decided to labor early.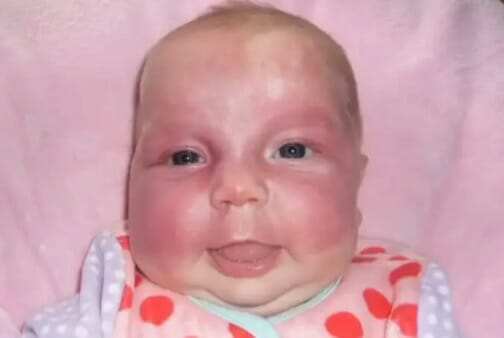 Nobody knew what was happening with little Matilda until 30 minutes after she was born. She had a big blue mark on her face. It was thought to be just a bruise but the doctors realized their huge mistake later.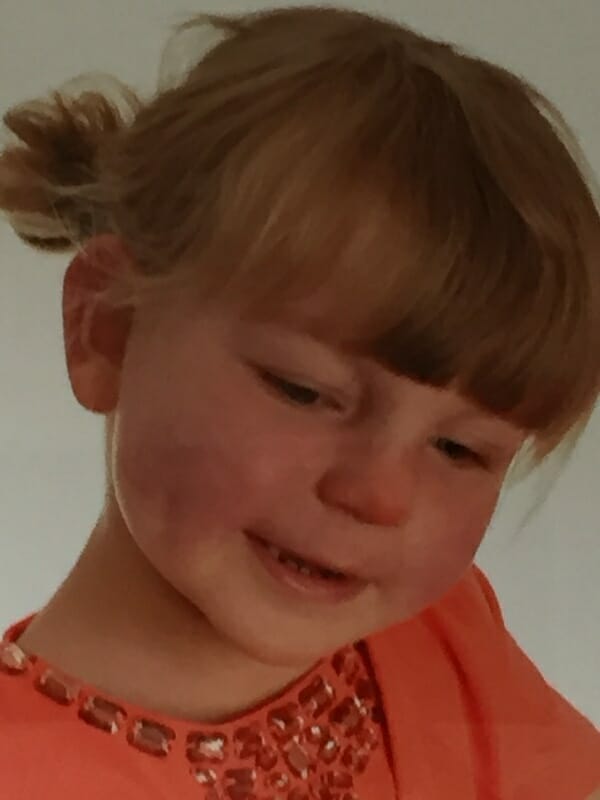 30 minutes later, the doctors said that it was a birthmark. After two weeks, Matilda was diagnosed with Sturge Weber's syndrome. It is a rare neurological skin disease that causes seizures, learning difficulties, and paralysis.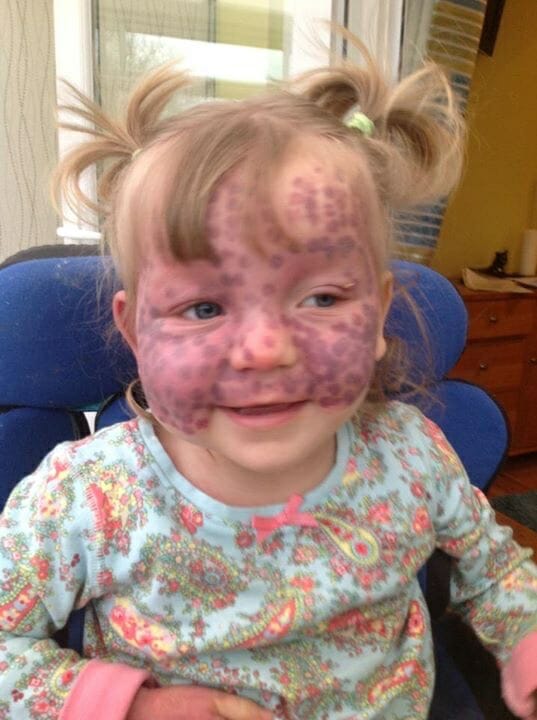 She was taken to the Adler Hey Children's Hospital in England. It was turned into an extreme concern. The parents didn't know if little Matilda would live again.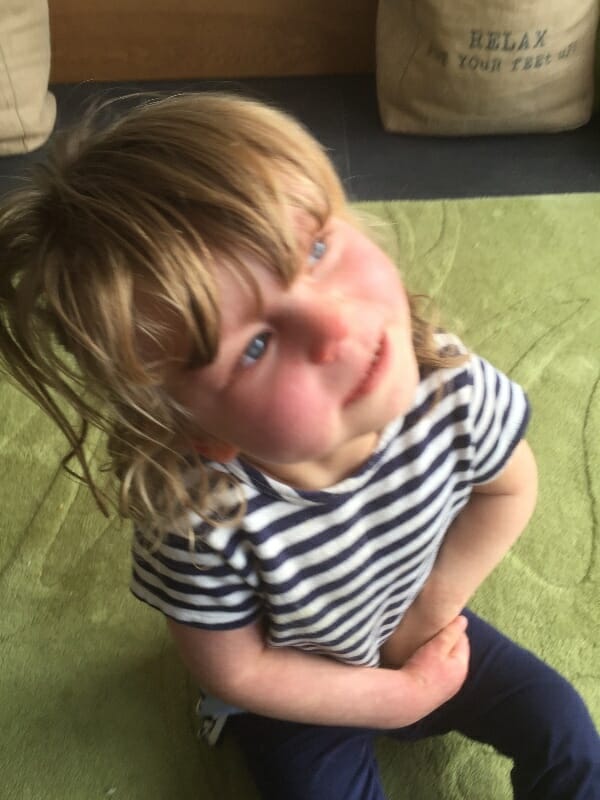 We just watched her being taken away and we didn't know if we would see her again, the father said. She also had two holes in her heart.
Matilda was a real fighter. It was a high chance that she wouldn't survive, but she managed to make it through.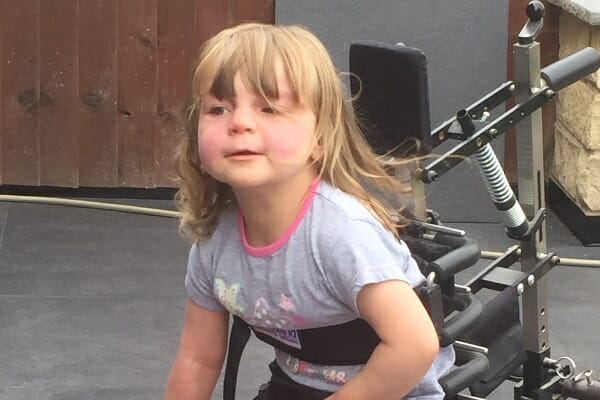 She also did laser treatment to remove her birthmark. She is a very happy little girl. Her disease caused her to almost become blind. She can't walk and has very difficulties.
The most important thing is that she is happy and has a smile that takes hearts. We are all unbelievably proud of Matilda.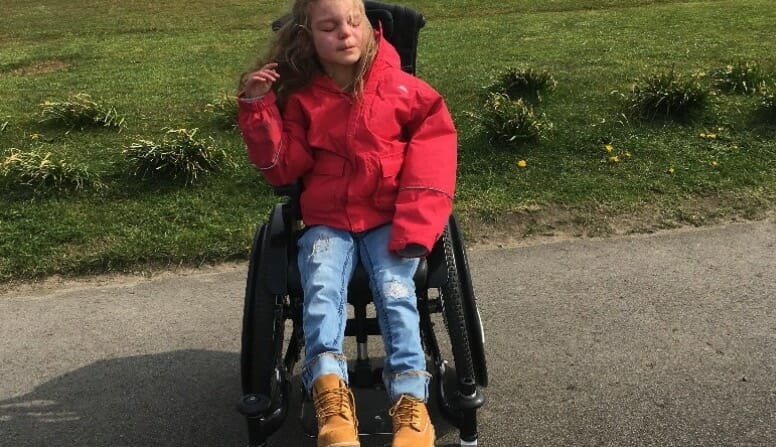 She is now 8 years old. They also opened a GoFundMe to raise money for her. We hope the best for you, Matilda!