Simon Cowell, the well-known music mogul recognized for his sharp critiques, took an unexpected turn during Season 18 of AGT as he displayed uncharacteristic behavior. In contrast to his usual outspoken nature, the 63-year-old judge remained unusually quiet while his co-stars Heidi Klum, Sofia Vergara, and Howie Mandel discussed tryouts.
This change in Simon's behavior was not due to disinterest but rather a medical concern that affected his ability to speak. In an interview with USA Today, Simon revealed that acid from his stomach had severely burned his vocal cords. A doctor inserted a camera through his nose and throat, revealing the extent of the damage.
The severity of the burns rendered Simon unable to vocalize his thoughts during auditions. He recounted attempting various methods to communicate, from writing notes to using an iPad and even enlisting Sofia Vergara to interpret, albeit humorously incorrectly. Simon described the situation as "mayhem."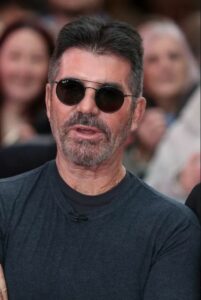 Being unable to speak for a week during auditions offered Simon a fresh perspective. He noted that he had to listen attentively to his fellow judges and gained insight into their preferences and confidence levels. This newfound perspective led to more disagreements among the judges, but in a constructive manner.
Simon's health struggles have been ongoing, including recent bike accidents. Reflecting on these episodes, he acknowledged the pain and the realization of his previous lack of fitness. Despite the challenges, Simon expressed his commitment to continue biking, stating that he was "obsessed" with it.
As Season 18 of AGT unfolded, Simon's subdued demeanor was a testament to his dedication to the show and his ability to adapt even in the face of health challenges. His unique experience of having to listen rather than speak provided him with a renewed perspective on judging and interactions with his co-stars.