Actress Sandra Bullock recently faced the heart-wrenching loss of her longtime partner, Bryan Randall, who battled ALS for three years. His family shared the devastating news of his passing on August 5th in a heartfelt statement, expressing their gratitude for the medical professionals who supported them during his illness.
Bullock's sister, Gesine Bullock-Prado, paid tribute to Randall on Instagram, reminiscing about their time together and sharing details of the actress's final moments with him. She posted a touching photo of Randall, taken just a couple of days before his passing.
The couple's journey began when Randall was hired as a photographer for Bullock's son's birthday in January 2015. Their connection grew, leading them to start dating a few months later. They eventually made their Red Carpet debut as a couple, with Bullock referring to Randall as the "love of [her] life" during an appearance on Red Table Talk. She openly admired their blended family, though acknowledging the challenges of their different skin tones and the perceptions they faced.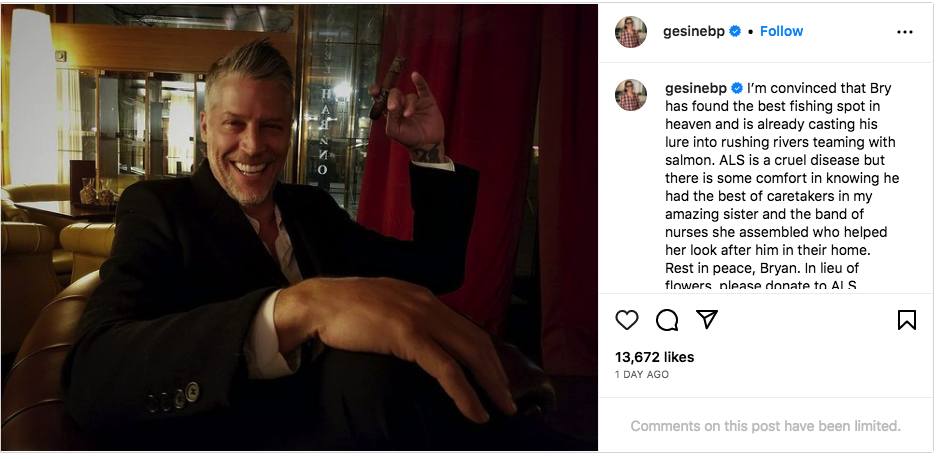 Despite not rushing into marriage, Bullock and Randall embraced co-parenting her two adopted children. The kids affectionately called him "Daddy," highlighting the bond he shared with them. Their relationship was built on mutual respect, and Bullock emphasized her dedication to being a devoted partner and mother, regardless of official paperwork.
In the wake of Randall's passing, Bullock has maintained her silence in the media. Randall's family has encouraged contributions to the Massachusetts General Hospital and the ALS Association in his memory, reflecting his desire to make a positive impact even after his death.
This story captures the bittersweet journey of love, loss, and shared experiences between Sandra Bullock and Bryan Randall. It's a reminder of the enduring power of relationships, the challenges that come with them, and the lasting impact that individuals can leave behind.