A mother and daughter kayaking along the Mississippi River in Minnesota were startled to encounter an enormous snapping turtle. Shala Holm and her daughter heard something breathing and saw the turtle's nose heading towards a fish basket that hung from their kayak. The turtle, which was much larger than any they had seen before, had huge claws and resembled Godzilla.
Holm shook the basket to frighten the turtle away, and it swam off. The pair returned the next day to catch fish and try to photograph the turtle, estimating its legs were the size of Holm's wrists. They later sent the image to the Department of Natural Resources, who estimated that the turtle was at least 15 years old and possibly as old as 30.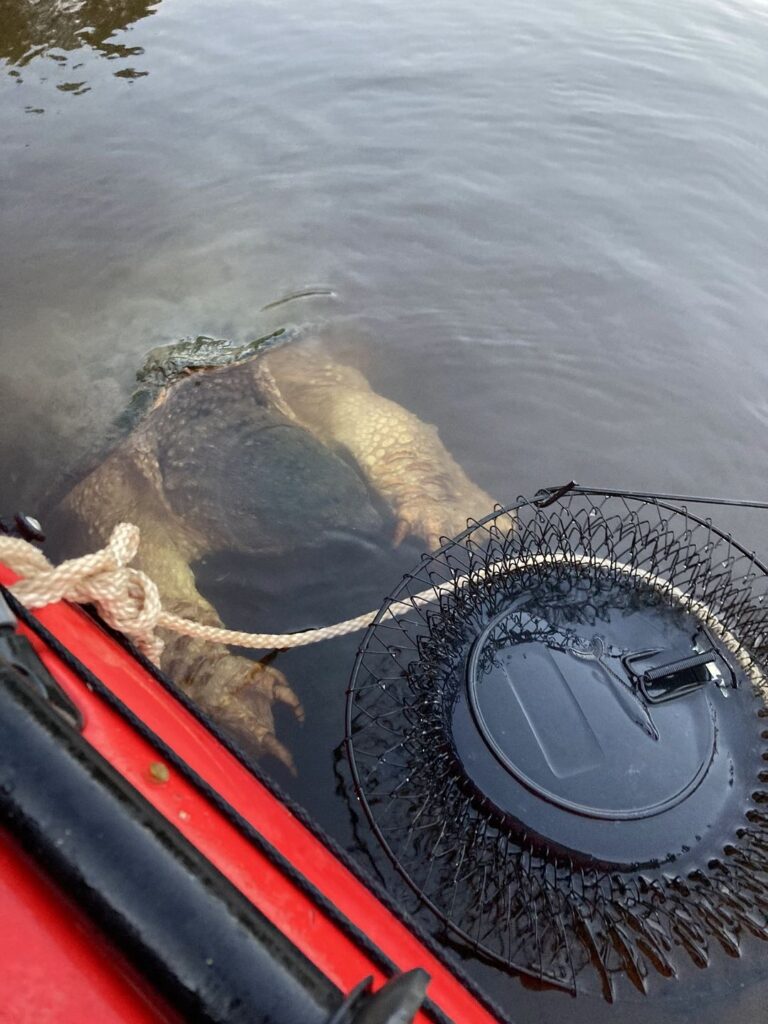 The image went viral after the resort's owners, Corby and Sheila Niemeyer, shared it on their Facebook page. The post received thousands of shares and nearly a thousand comments, with many users advising staying away from the water. However, Sheila clarified that snapping turtles are not dangerous and that the post's popularity would encourage additional visitors to their resort.
The Minnesota DNR's Erica Hoaglund, a regional nongame wildlife specialist, also reassured people that snapping turtles are frequently misunderstood and not hazardous. Despite its size and bear-like claws, Holm showed no signs of anxiety and stated that she intended to visit the resort again to reunite with her old pal.