High school talent shows provide an excellent platform for students to display their extraordinary skills and talents, even though performing in front of a large audience can be incredibly daunting. These events offer students a chance to gain recognition and applause from their peers and teachers. Among the many memorable performances in high school talent shows, one stood out as truly exceptional.
Brett Nichols, a young prodigy, left his fellow students, teachers, and spectators utterly mesmerized with his electrifying performance of Michael Jackson's iconic song, 'Billie Jean'. What set his dancing apart was the astonishing precision with which he replicated the legendary moves of the King of Pop himself. It was as if he defied the laws of gravity, just like Michael Jackson had once done.
Brett's choreography left the audience in a state of euphoria, unable to contain their enthusiastic applause. His choice of outfit—a sleek black suit, a black hat, and white socks—was reminiscent of Michael Jackson's signature style, enhancing his marvelous portrayal of the music legend.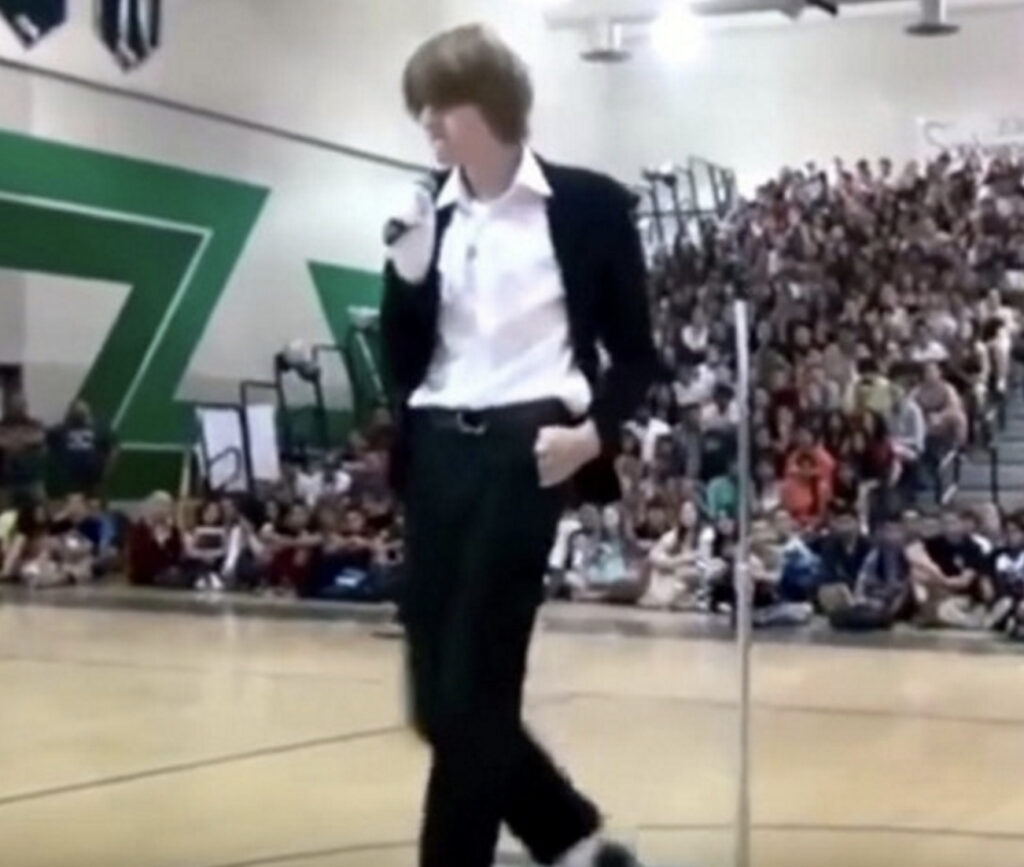 What truly astounded the audience was the apparent ease with which Brett danced across the stage, particularly when he flawlessly executed Michael Jackson's signature moves. The video of Brett's breathtaking dance performance quickly went viral, garnering tens of millions of views and countless comments praising his seemingly effortless moonwalk and stunning routine.
Unsurprisingly, Brett clinched first place in the talent show, solidifying his reputation as the most renowned dancer in his school. This initial display of talent at Pitman High School in Turlock, California, opened doors for Brett to continue sharing his remarkable skills. He made appearances on prestigious platforms such as NBC, CNN, and ABC News' 'The View'. Furthermore, he ventured into the world of Michael Jackson cover bands, showcasing his unwavering dedication to preserving the King of Pop's legacy.
Brett Nichols' brave and awe-inspiring performance serves as a heartwarming testament to the courage it takes to showcase one's talent, especially on such a grand stage. His remarkable journey from a high school talent show to national recognition is a testament to his exceptional abilities and unwavering passion for dance.