The death of the famous singer and the only daughter of Elvis Presley shocked everyone. Well-known people in showbiz and art have expressed their condolences to the family of Lisa Marie Presley.
The famous actor Nicolas Cage, with whom Lisa Marie had a beautiful relationship that ended in 2002 with a divorce, was not missing in these statements.
The actor has decided to send his statement through his manager.
Immediately after the singer's death, it didn't take long and Cage's reaction came. The singer passed away at the age of 54 from cardiac arrest. "She was a wonderful woman. This news made me very sad. Lisa was a positive, and loving woman.
She was one of the nicest people I've ever met. Her death broke my heart. But now she is a star in the sky that is shining."
This statement touched many hearts because everyone knows the relationship and respect that the couple had for each other.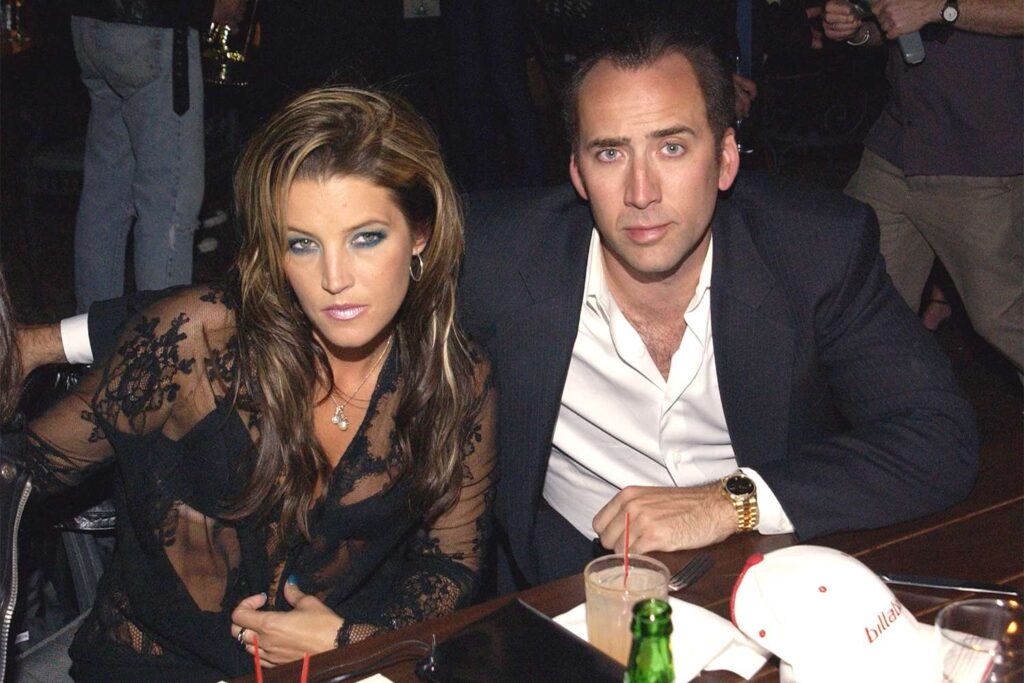 During these years, Lisa faced a difficult event, after was told that Benjamin Keough killed himself. Cage has revealed that Benjamin was a child when he married Lisa. He was a loving child and they had beautiful memories together.
Cage has shown that Lisa had a very bad time with Benjamin's death because she was very attached to him.
Lisa even shared her feelings in a post on social media, saying that she is very hurt by Benjamin's death. After the end of her relationship with Cage, she always spoke positively about the actor and their relationship continued. They don't lose their social relations even after many years.