Larry Myers Jr., known for his appearance on Season 10 of My 600 Lb. Life, tragically passed away from a heart attack at the age of 49, just three days after celebrating his birthday. The news of his death was confirmed by his cousin, Todd Darrell, on Facebook. Darrell shared a link to a GoFundMe page created by Myers' god-sister, seeking support for funeral expenses.
Larry, also known as Mr. Buttermilk Biscuits, had a passion for music since childhood and shared his talent with the world from a young age. He performed at various events, often without charging a fee, spreading love and kindness to everyone he met. However, after the deaths of his mother and nephew, Larry turned to binge eating, leading to uncontrollable weight gain.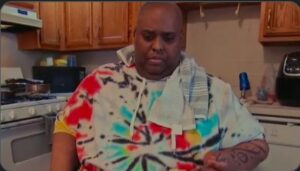 Despite undergoing weight-loss surgery in the past, Larry gained an additional 400 pounds in the following years. He appeared on an episode of My 600-Lb. Life, which aired in January 2022, and gained a loving fan base. Unfortunately, Larry became the 15th patient from the show to pass away, joining others like Henry Foots, Sean Milliken, and Lisa Fleming.
As Larry's family mourns his loss, they have reached out to his fans and supporters for assistance in covering the funeral costs. They expressed their gratitude for any contributions that would help bring Larry home and lay him to rest with dignity and respect. The GoFundMe page initially had limited donations but gained momentum after news of Larry's death spread, receiving over $1,500 towards their $35,000 goal.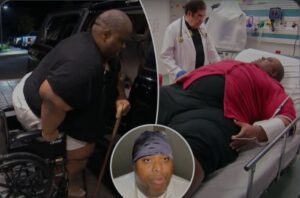 The passing of Larry Myers Jr. serves as a reminder of the challenges faced by individuals struggling with weight and the importance of providing support and compassion to those battling similar issues.