In a somber turn of events for the family of former President Jimmy Carter, a new layer of tragedy has befallen them. Rosalynn Carter, the devoted wife of Jimmy Carter, has been a steadfast companion through the years. While they share a contented life together in their North Carolina residence, not all is sunshine within the walls of the Carter household.
The 39th President of the United States, Jimmy Carter, is currently receiving hospice care at home, a disclosure previously made by the Carter family. Such in-home medical care is typically reserved for those with terminal illnesses, prioritizing the patient's comfort over curative measures.
Adding to the melancholy, the Carter family has now been hit with more disheartening news. The family has disclosed Rosalynn Carter's personal diagnosis – she has been identified as suffering from dementia. This revelation seems paradoxical considering her substantial efforts throughout her life in advocating for those grappling with mental health issues.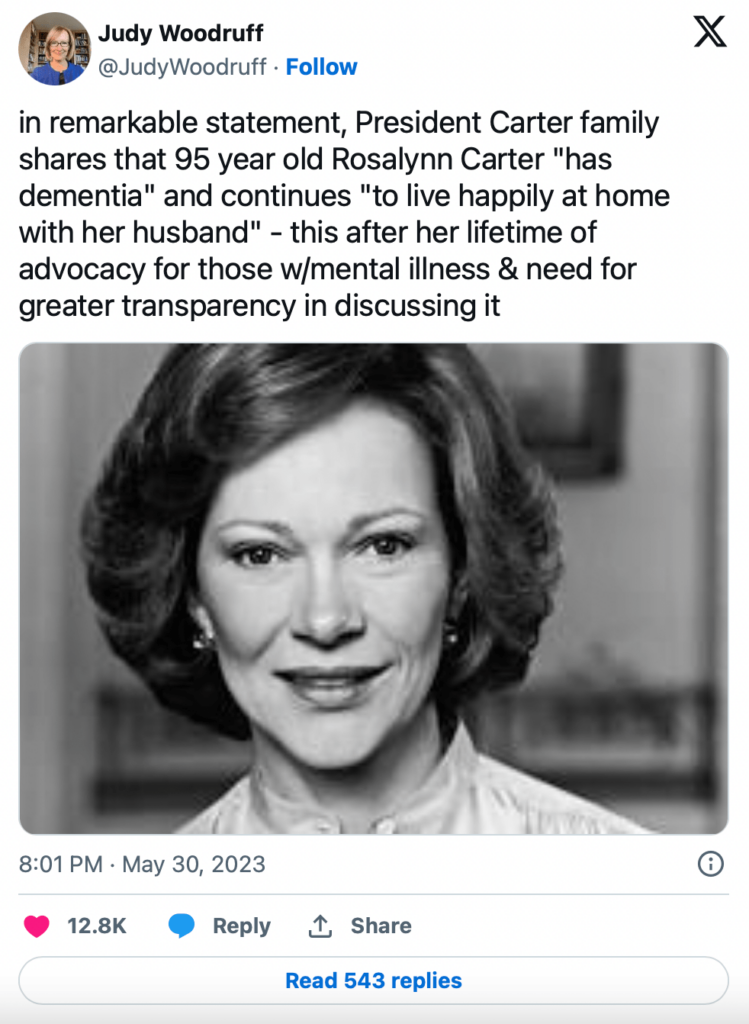 Despite this challenging diagnosis, the Carter family maintains an optimistic outlook. They share that the former first lady, at the age of 95, continues to lead a joyful life at home alongside her husband, relishing the springtime in Plains and cherishing visits from loved ones.
The family's statement sheds light on Mrs. Carter's profound perspective on life and caregiving. She believed that people fall into one of four categories: those who have cared in the past, those who are currently caregivers, those who will be caregivers in the future, and those who will require care themselves. The statement concludes by expressing that further comments are unlikely and appeals for understanding from both their family and the nation's caregivers.
Having been married for an impressive 77 years, Jimmy and Rosalynn Carter's enduring union suggests that their bond will likely remain unbroken until the end of their days. As they weather this storm together, their shared love and resilience continue to be a source of inspiration to many.