Marie Osmond, the renowned singer famous for her hit song "Paper Roses," has not only had a remarkable career but is also a proud mother, watching her daughter, Jessica, grow into a remarkable woman. Even at the age of 60, Marie continues to shine brightly in the entertainment industry, transitioning from a singer to a well-known talk show host and working on exciting projects, including a new show with Viacom CBS.
Marie Osmond's journey to stardom began when she was just a part of the Osmond family, captivating audiences with their performances on The Andy Williams Show in 1962. However, it was in 1973, at the age of 14, that Marie's solo career took off. Her country-style song, "Paper Roses," soared to number one on the US Country charts and reached the Top 5 on the Billboard Magazine Pop chart, marking the beginning of her incredible solo career.
Her brother, Donny Osmond, also found fame as part of The Osmonds, and the sibling duo became not just famous for their TV show but also as two of the most well-known Mormons in the entertainment industry.
Marie's affiliation with the Mormon religion led to a complex situation when she openly supported her adopted daughter, Jessica, who identifies as a lesbian. Jessica Marie Blosil, adopted by Marie and her then-husband Brian Blosil at the age of two, became the center of attention when she came out as gay at 17. Marie, despite her commitment to the Mormon faith, embraced her daughter with unwavering love and acceptance.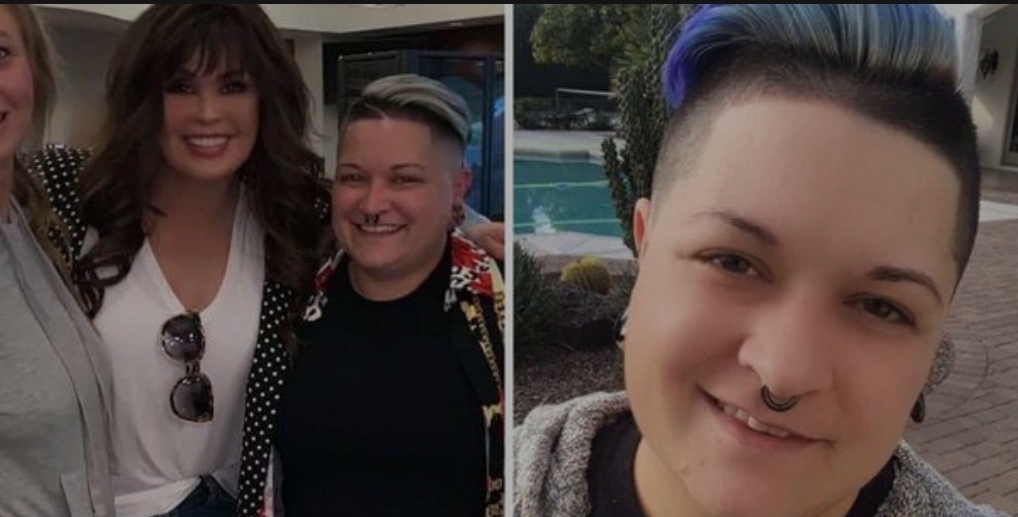 While the Mormon Church's stance on LGBTQ+ individuals has evolved to some extent, acceptance still comes with certain conditions, including celibacy. Same-sex marriage is no longer considered an apostasy, but it remains a significant transgression.
Marie Osmond's support for her daughter's sexual orientation has deeply moved her fans. She believes that judgment has no place in her relationship with Jessica and has openly expressed her love and support. Diane Sawyer even named Marie "Person of the Week" in recognition of her unwavering love for her daughter.
Today, Jessica is happily married to her wife, Sara, and Marie Osmond has warmly welcomed Sara into the family. Marie and her husband, Steve Craig, continue to thrive as a couple, while her other children also find their unique paths to success.
Marie Osmond's journey is a testament to the power of acceptance, love, and embracing our loved ones for who they truly are. Despite any obstacles along the way, Marie's unwavering support for her daughter Jessica is a heartwarming example of the joy of unconditional love.