Madonna, the iconic performer, has been rushed to the hospital after being found unresponsive. Reports indicate that she was intubated but is now alert. Her manager, Guy Oseary, revealed that Madonna is currently recovering from a serious bacterial infection.
Oseary stated that Madonna developed the infection on June 24, which resulted in her spending several days in the ICU. Although her health is improving, she still requires medical care. Fortunately, a full recovery is expected. As a result, all of Madonna's commitments, including her tour, will be paused. Further details, such as a new start date for the tour and rescheduled shows, will be shared soon.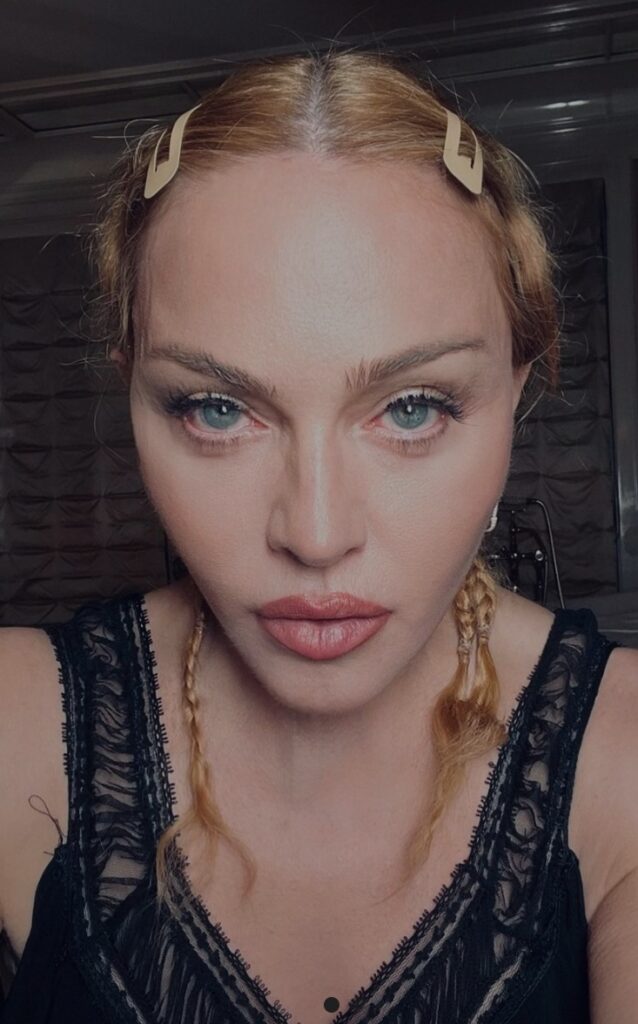 This year has been challenging for Madonna, as her brother Anthony Ciccone passed away in February at the age of 66. His death certificate revealed that he died from respiratory failure and throat cancer, with tobacco listed as a contributing factor. Anthony's brother-in-law, Joe Henry, shared the news of his passing on Instagram, expressing both love and understanding for Anthony.
Anthony had a complex relationship with his family, as he was estranged and had struggled with alcohol abuse. However, in 2017, their brother Christopher claimed that they had reunited with Anthony. It is unclear what kind of relationship Madonna had with her brother prior to his passing.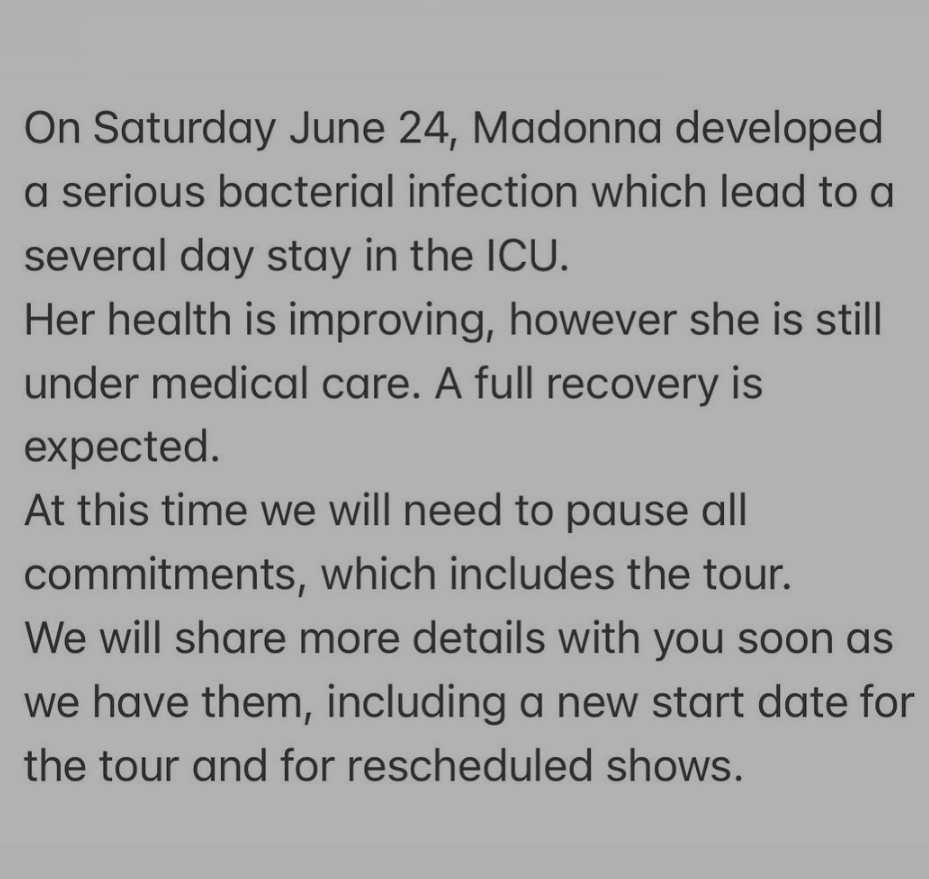 Madonna had not issued a statement regarding her brother's death at the time of these reports. Despite the difficulties, she had supported Anthony in the past, but he refused support from a rehab facility in his final months. It was evident that he was ready to move on.
The news of Madonna's hospitalization has caused concern, but her fans can take solace in the expectation of her full recovery.