This Garth Brooks song inspired Kelly Clarkson in one of the most difficult moments of her life. During the divorce period, they were going through tiring and sad moments. This month she tells Kelly that she needed a solution more than ever.
She would never believe that she would find the solution in the song "The Dance" by Garth Brooks. This classic song gave him indescribable emotions. She says that this song was always on her playlist.
Every person keeps a favorite song and plays it in difficult moments or moments of need.
Clarkson thinks that this was the song that gave her inspiration and peace in a difficult moment of her life. This song is about the end of a romance and it suited Kelly's situation. Breaking up with Brandon Blackstock was a period that Kelly had a hard time getting through.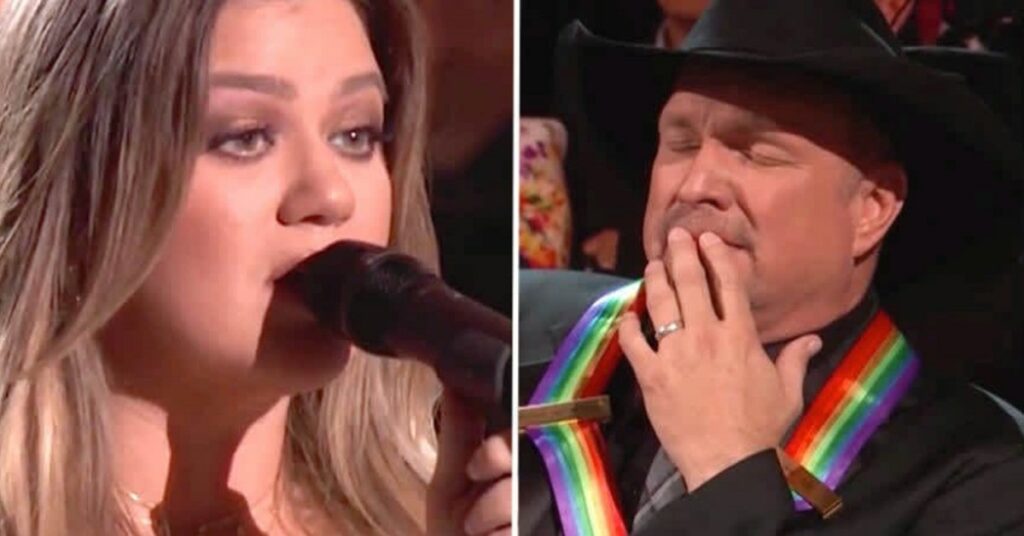 Kelly talks more about her emotions and says that this song was a big help for her emotional state. "The Dance" best describes Kelly's emotions. She says that she was inspired by this song to make a new song. This period has served her to know more about herself and her emotions.
Kelly has also chosen to sing this song at the 43rd Kennedy Center Honor in front of Garth and he is surprised. Kelly's performance touched Garth deeply and brought him to tears. Garth describes this moment as one of the most beautiful moments of his life.
Kelly's performance was excellent and the 59-year-old was left stunned by it. The video of Kelly singing "The Dance" has been shared on YouTube and social media and has amazed everyone.
Share your thoughts in the comments on Facebook.