Kaylin Gillis, a 20-year-old woman, was tragically killed in a shooting incident in Cambridge, New York on April 15, 2023. Kaylin and her boyfriend, Blake Walsh, had driven to what they thought was their friend's house for a party but had mistakenly gone to the wrong address. When they realized their mistake and attempted to leave, two gunshots were fired at their vehicle, with one fatally striking Kaylin in the neck.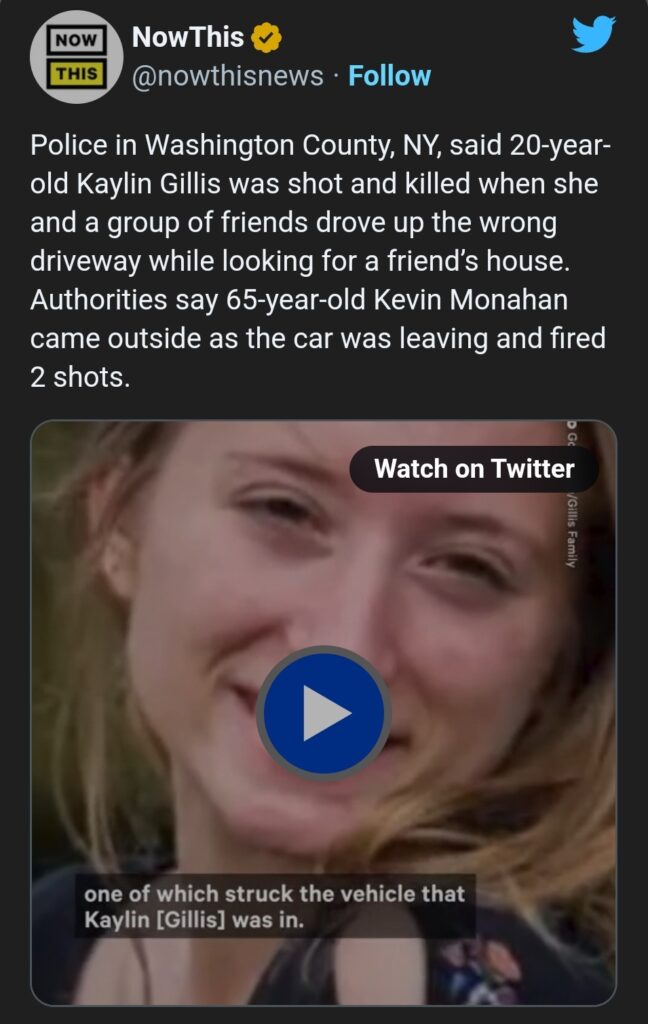 Blake Walsh, who was driving the car, spoke out for the first time about the incident in an interview with NBC News. He recounted how he had tried to speed away as quickly as possible but was unable to do so before the fatal shot was fired. Due to the lack of cell service in the area, Blake had to drive five miles before reaching 911 to call for help while his girlfriend was dying.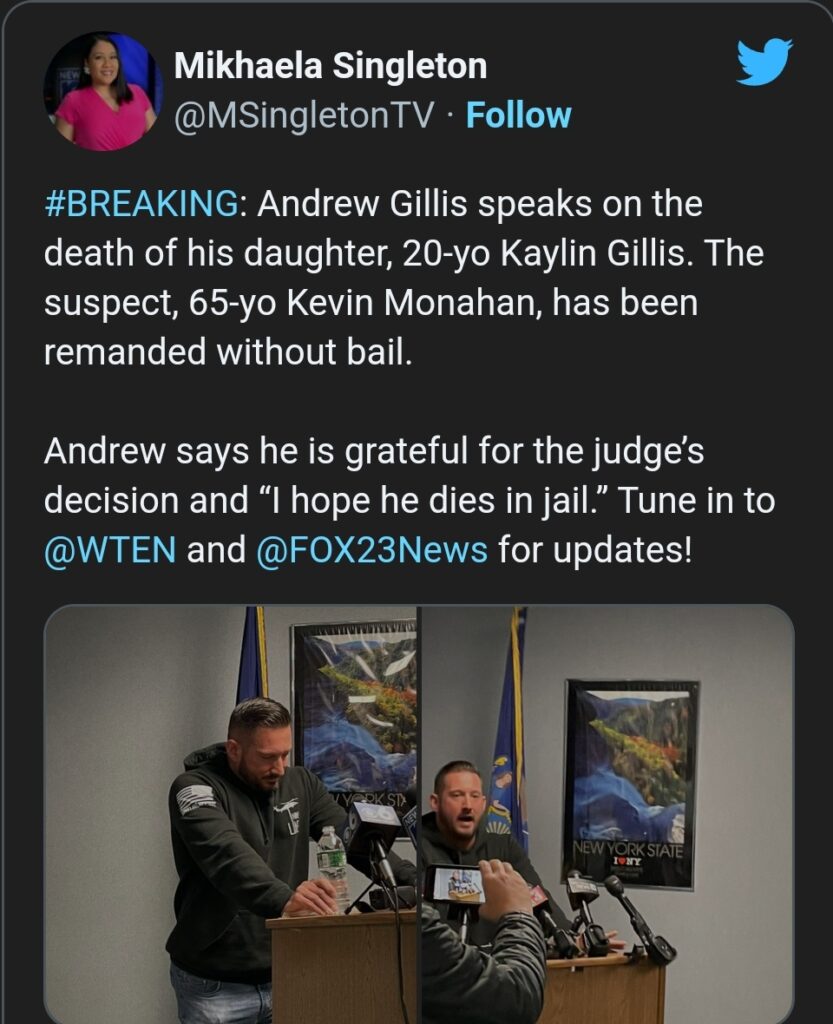 The suspect in the shooting, 65-year-old Kevin Monahan, was charged with second-degree murder and pleaded not guilty. However, his lawyer, Kurt Mausert, claimed that Monahan had not meant to harm anyone when he fired the shots. Despite this, Monahan was remanded back to jail without bail after a hearing.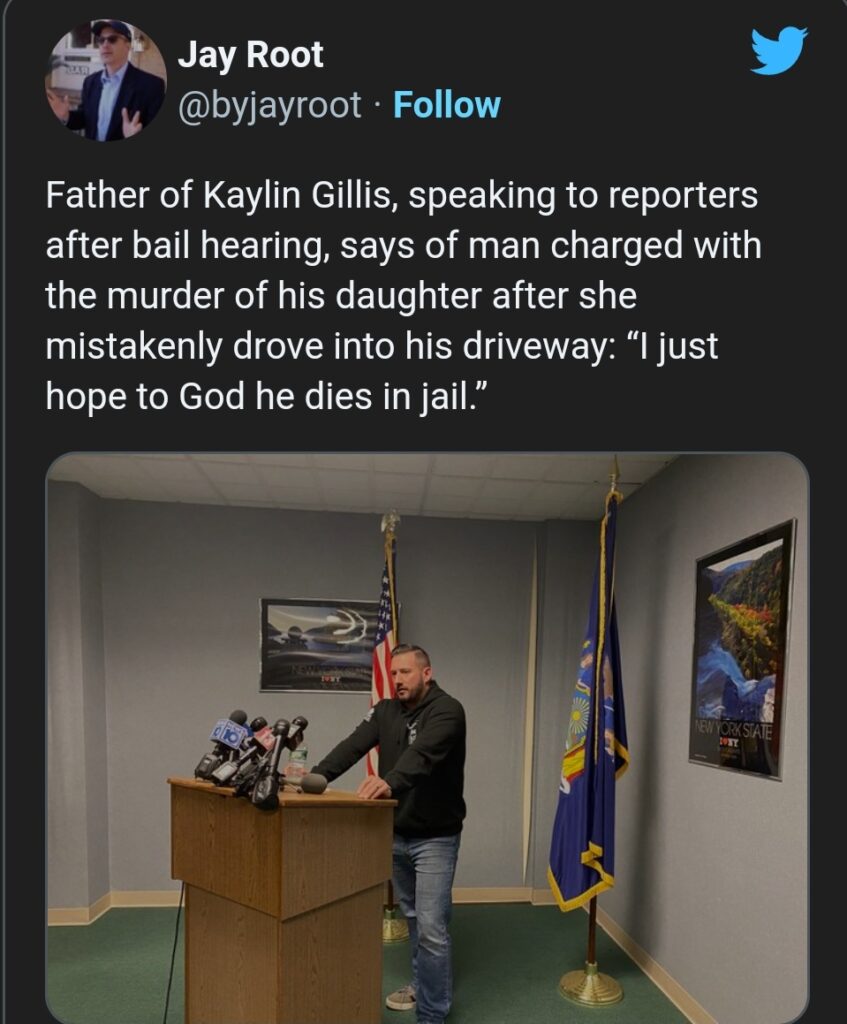 Kaylin and Blake had been together for four years and had high hopes and future plans. They often referred to themselves as part of the 2%, a statistic that says only 2% of high school sweethearts end up marrying each other. Kaylin was described as an animal lover who aspired to be a marine biologist in the future. Blake wants to ensure that Monahan is punished to the full extent of the law and will be attending his bond hearing and future court hearings.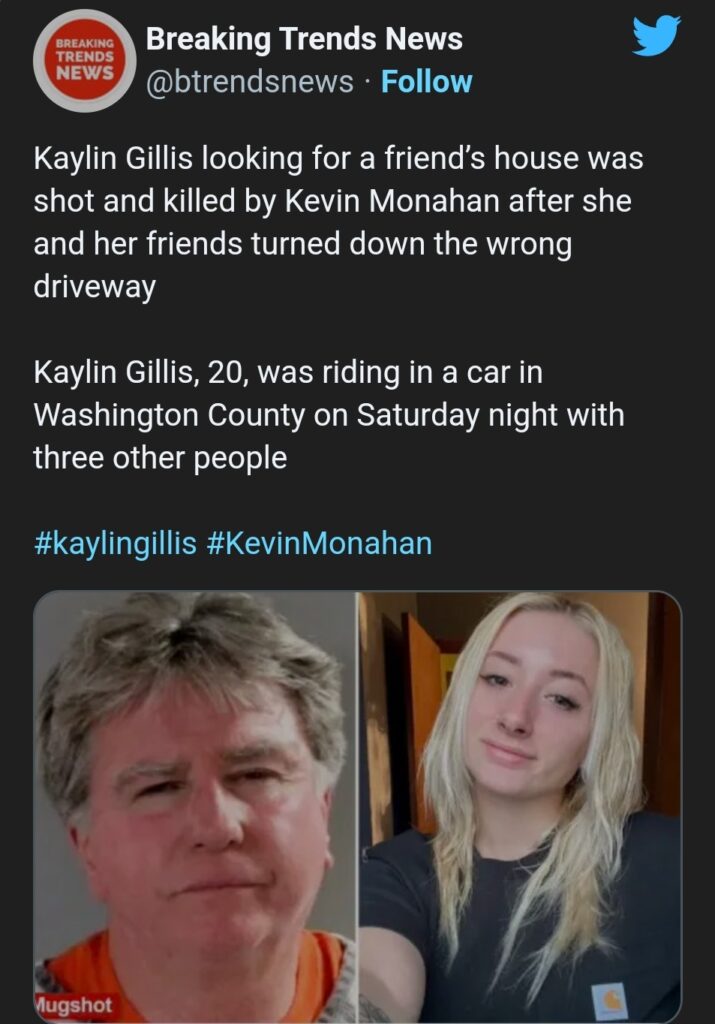 Kaylin's death is a tragedy that has impacted many people. Blake wants everyone to know how good of a person Kaylin was and how much she impacted everyone who had the opportunity to be in her life. Our thoughts and prayers are with all those affected by this tragic event.