Jill Biden, the first lady, recently underwent surgery to remove two cancerous tumors from her eye and chest. The announcement was made by Dr. Kevin O'Connor, the doctor for President Joe Biden. The procedure involved an outpatient Mohs operation at Walter Reed National Military Medical Center to remove a basal cell carcinoma lesion above her right eye. The doctors successfully eliminated the cancerous tissues and found no skin cancer cells in the margins. They also removed a tiny lesion on her left eyelid, which was also found to contain basal cell carcinoma. Dr. O'Connor stated that Jill Biden will not require any additional surgery and that the lesions have been effectively eliminated.

Although basal cell carcinoma lesions do not typically spread, they can grow larger and become harder to treat. Jill Biden is currently experiencing some facial swelling and bruising but is in good spirits and feeling well. She is expected to return to the White House later after her recovery. The lesions were discovered during a routine skin cancer screening, emphasizing the importance of regular screenings for early detection.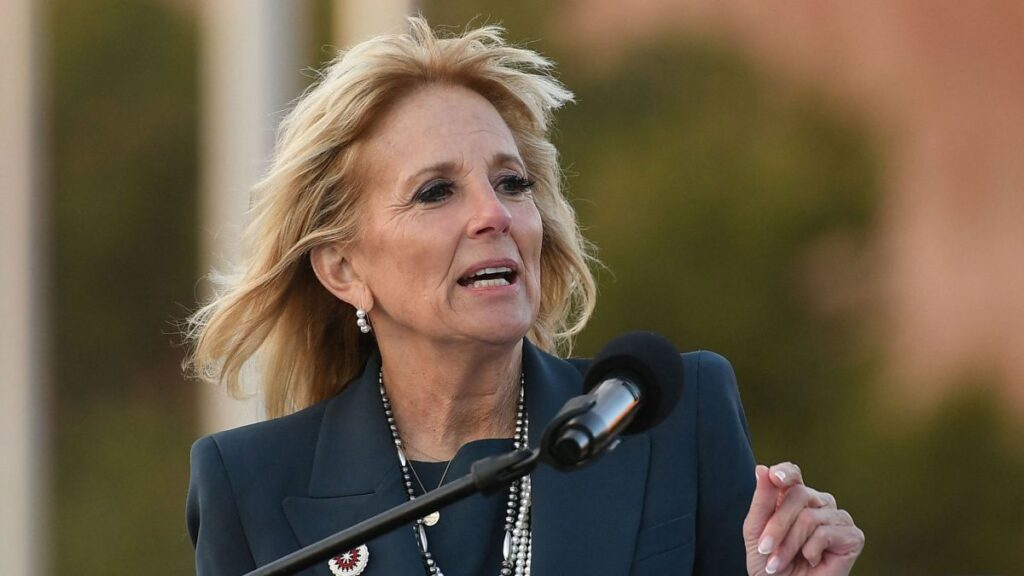 In a letter to the American public on World Cancer Day, Jill Biden urged everyone to prioritize their health and not neglect important cancer screenings. She shared her personal experience and the impact cancer has had on her family, especially the loss of her stepson Beau to brain cancer. Cancer affects everyone and does not wait for COVID-19 or other challenges. She encouraged people to schedule their appointments and not wait any longer.

Jill Biden's message highlights the importance of proactive healthcare and the need to prioritize cancer screenings, even in the midst of busy lives. Cancer can affect anyone, and early detection is crucial for successful treatment. The first lady and her family continue to advocate for cancer awareness and support efforts to reduce its impact on individuals and communities.