Lisa Dewey, a mother of two from Northamptonshire, experienced a terrifying ordeal when she lost the use of her hands following what was initially believed to be an allergic reaction to gel manicure treatments. Lisa had been getting routine gel manicures without any issues until February when she noticed her fingers becoming irritated and her nails starting to come off.
Things took a turn for the worse when one of her fingers turned purple, causing her to fear that it might snap off. After visiting a doctor, Lisa was diagnosed with a bacterial infection and prescribed antibiotics and steroid cream. However, her condition worsened after another manicure, causing excruciating pain and severely limiting her hand's range of motion.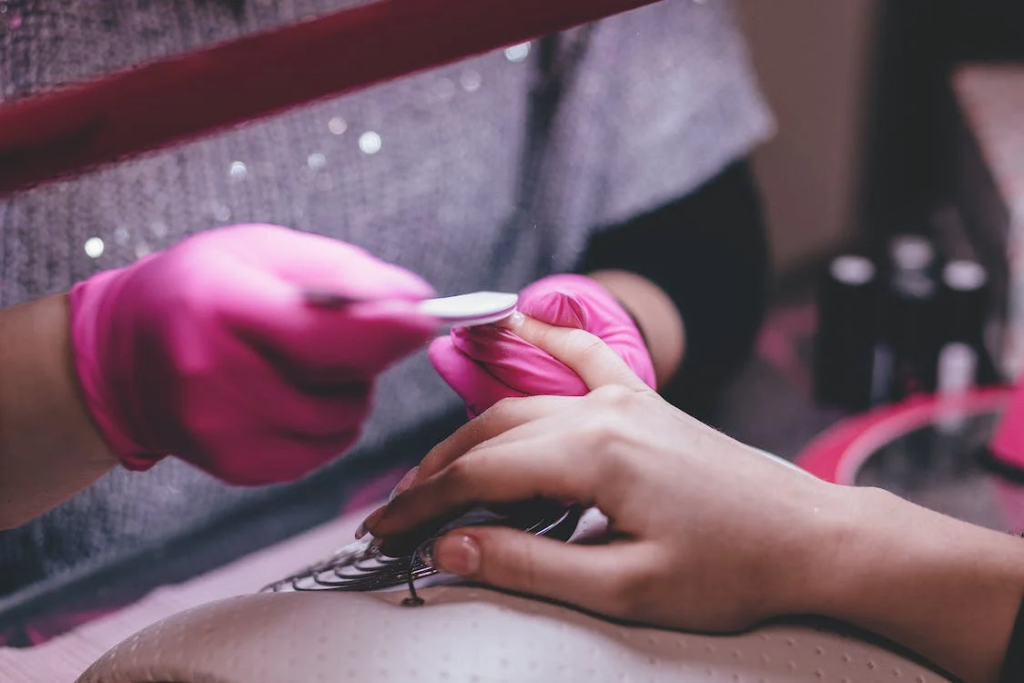 Considering her symptoms, Lisa began to suspect that her gel manicures might be the cause of her problems.
She discovered that she could be allergic to a component of the gel nail paint, which aligns with recent calls from dermatologists for increased caution regarding such treatments. The British Association of Dermatologists has warned about allergic reactions linked to acrylic and gel nails, attributing them to the use of at-home gel polish kits and inadequately trained manicurists.
Methacrylates, chemicals found in gel nail polish, can leak into the skin when the ultraviolet lamps used to harden the gel are not used for a sufficient amount of time. This can lead to skin rashes, detached nails, and in severe cases, breathing difficulties. People affected by these reactions may experience long-lasting sensitization to certain compounds, which can have significant implications for future surgeries and exposure to similar substances.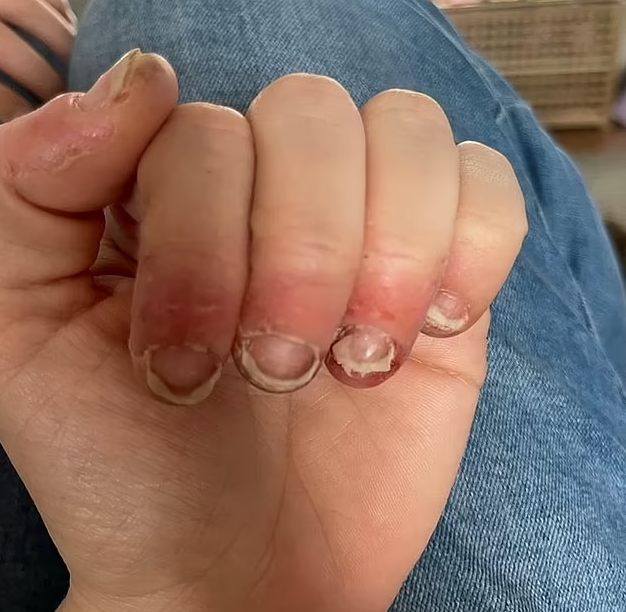 Lisa now experiences constant pain in her hands and nails, making everyday tasks challenging. She has decided to permanently avoid nail products and is determined to raise awareness about the risks associated with gel manicures. Despite the impact on her confidence, Lisa hopes to educate others about the potential dangers and prevent them from going through a similar ordeal.
It is crucial to be cautious and ensure proper training and adherence to curing times when using gel nail products to minimize the risk of adverse reactions.