Amy Adams, known for her versatile acting skills and captivating performances, has been spotted on the set of her latest film, Nightbitch, causing a stir among fans. The acclaimed actress, renowned for her wholesome beauty, has undergone a striking transformation for her role as a housewife turned bloodthirsty hound in the comedy exploring motherhood, discipline, and sacrifice.
In Nightbitch, Adams plays a former artist trapped in a monotonous suburban life as a stay-at-home mom. Frustration grows, and she starts undergoing physical changes, morphing into a predatory dog. As her character navigates this transformation and protects her family from the sinister creature growing inside her, Adams showcases her exceptional acting abilities once again.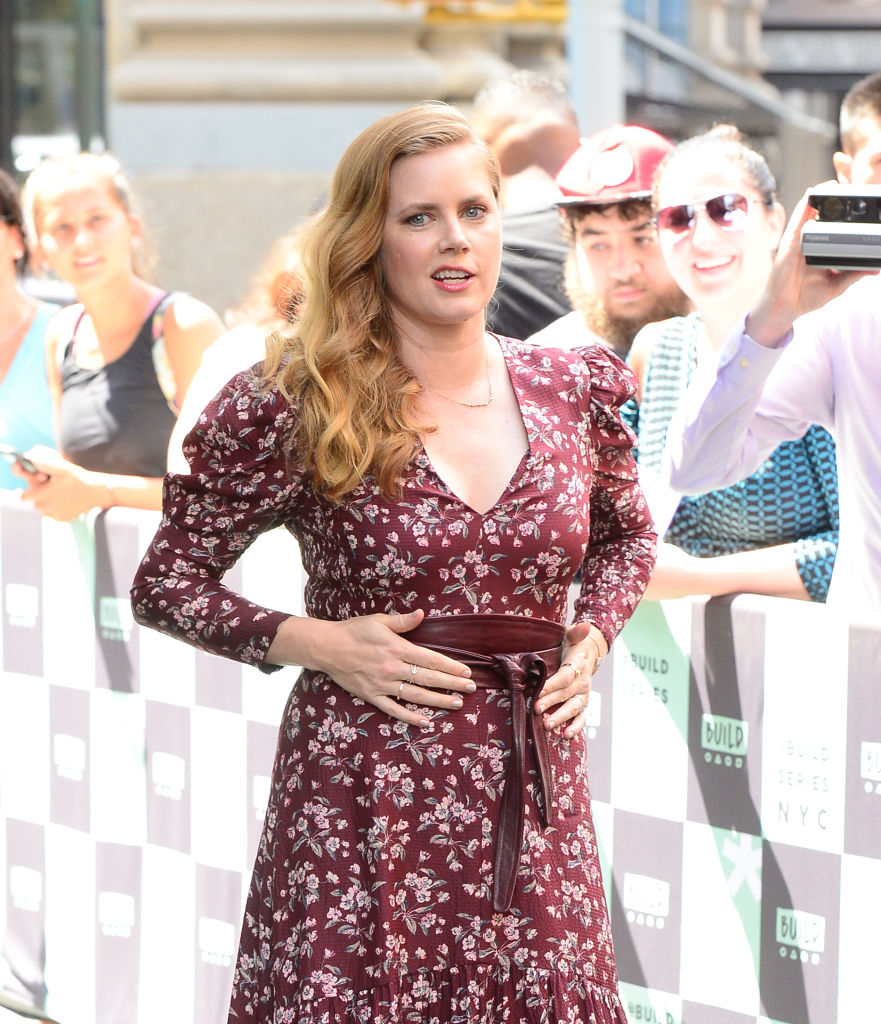 While the photos of Adams on set reveal her unrecognizable appearance, including a pinstriped shirt, makeup-free face, tied-back red hair, and a slightly fuller figure, it remains unclear whether these changes are due to weight gain for the role or the use of Hollywood makeup magic. Fans have come to her defense, praising her talent and beauty in any form, speculating that it might be a body suit or prosthetics.
Amy Adams is no stranger to physical transformations for her roles. In previous films like Hillbilly Elegy (2020) and Vice (2018), she utilized wigs, prosthetics, and even gained weight to authentically portray her characters. However, Adams herself emphasizes that her physique is not something she stresses about and believes in staying under the radar to allow audiences to invest more in her characters.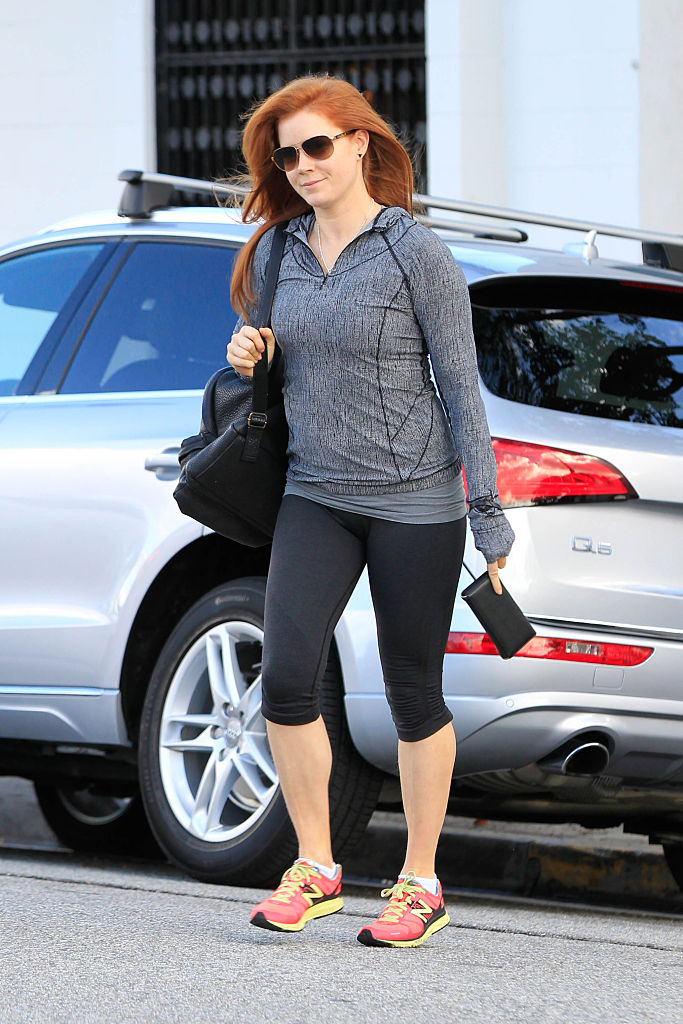 A devoted mother to her daughter Aviana, Adams values being a mom above all else and prioritizes spending quality time with her child. Her daughter's request for her to be "just Mom" resonated with her, leading her to wear minimal makeup at home and cherishing the role of motherhood.
Despite the intrigue surrounding her appearance in Nightbitch, fans continue to express their admiration for Amy Adams and eagerly anticipate the release of the film later this year.