A castle abandoned many years ago has been discovered in France. All the objects left by the owners were found in the castle. The castle is called Chateau Secret and was built in the 1500s. It is located in the south of France and is thought to belong to a family for several generations.
The old furniture, bedrooms, sofas, living rooms, etc. are still left in the castle, as they were a few years ago. People have tried to enter this castle several times, but it is very difficult. In recent years, the castle has been closed.
However, its location is not a secret. You can find it easily on the map. Its appearance is very beautiful. People want to explore the castle and share it as much as possible on social media.
It often happens that abandoned places are closed and kept hidden from people. This is done by locals or others who don't want to see anyone visiting these places. Outside the castle is surrounded by grass and trees.
The entrance is great. If you want to enter, you should contact the man who takes care of the entrance to the castle. You should also bring a flashlight, mask, water, etc.
Sometimes exploring an abandoned place can be dangerous. You should know that place well and be ready for any kind of danger. No one has dared to rob the house. Everyone knows that it belongs to someone else.
In many other castles, you should be careful and check the environment well. Sometimes neighbors like to hide to scare visitors.
This abandoned castle is very attractive and looks for people who like adventures. Usually, people who visit these places respect the environment and do not want to take leftovers from the previous residents.
The exterior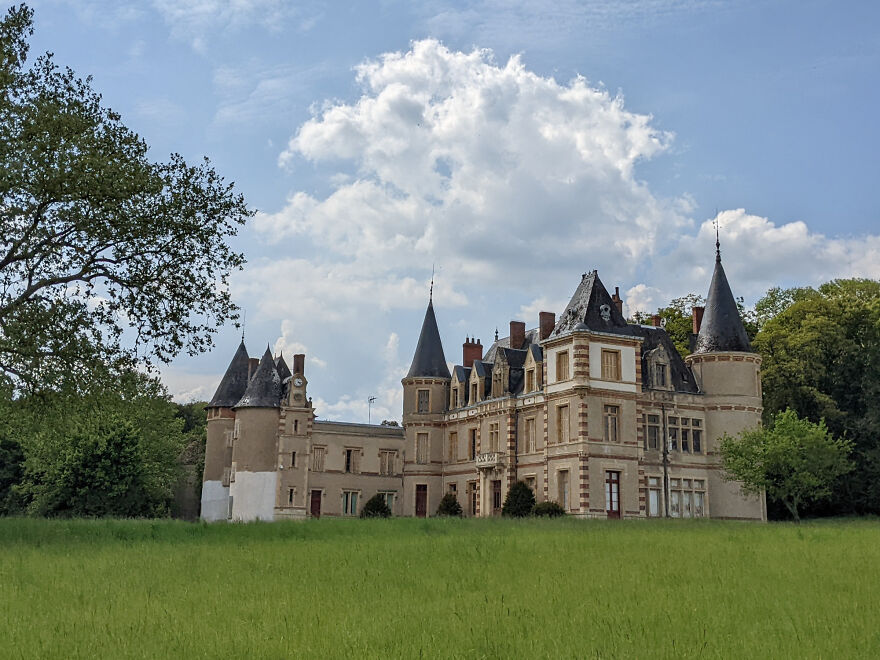 Downstairs living space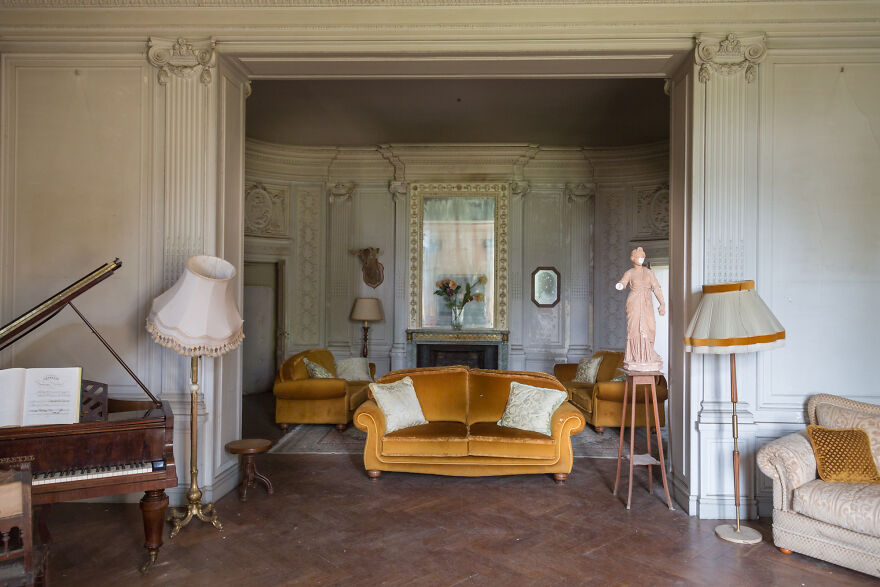 Downstairs bedroom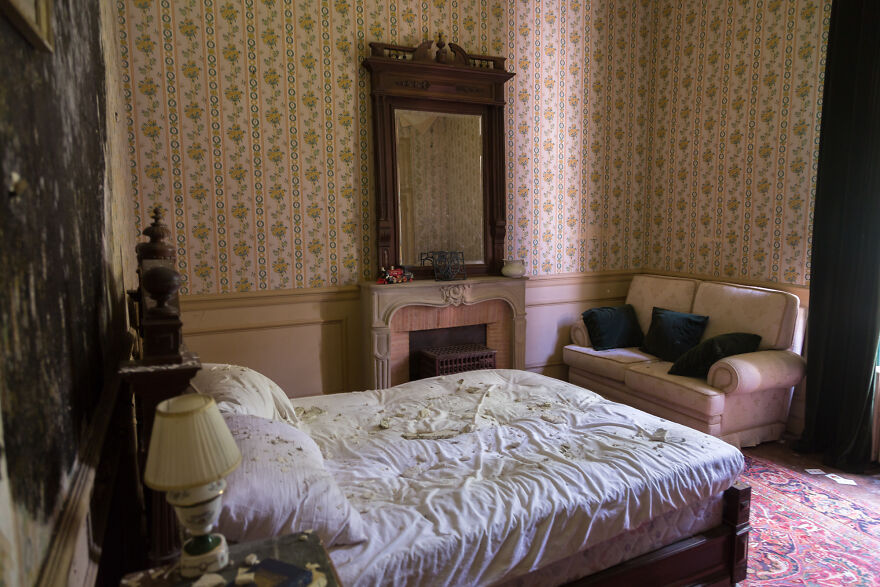 A living space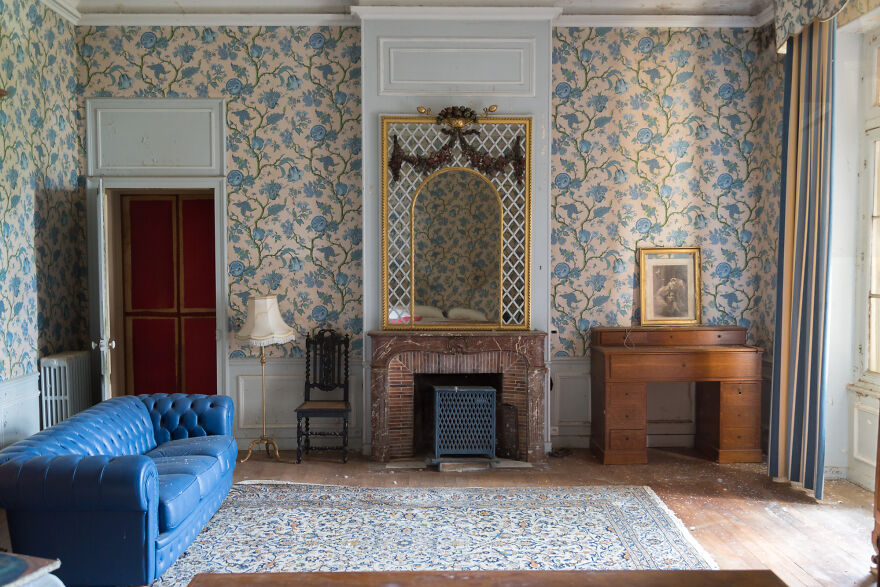 The kitchen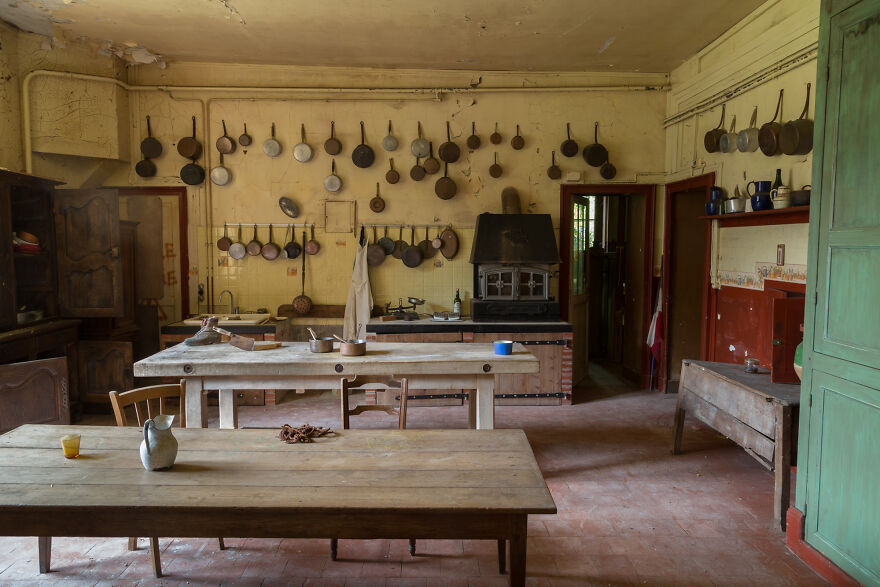 Larger dining room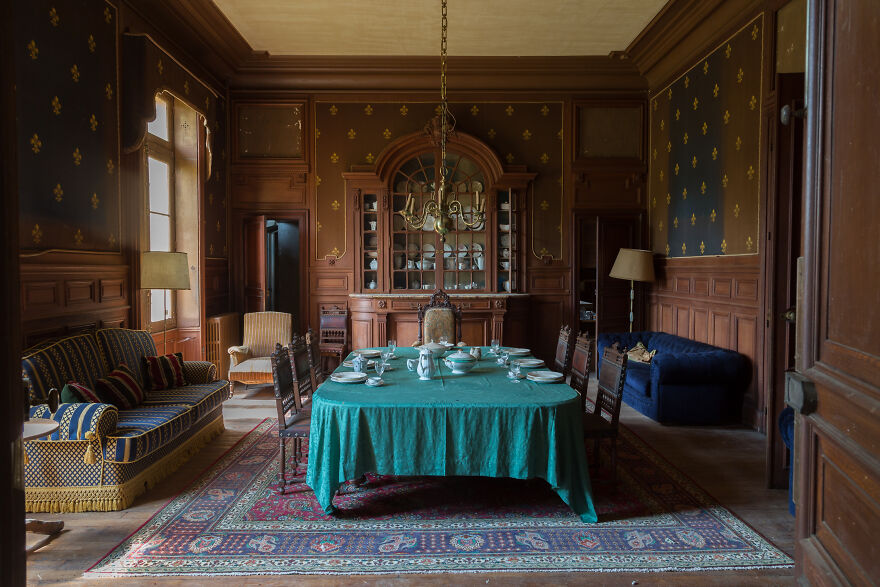 Main staircase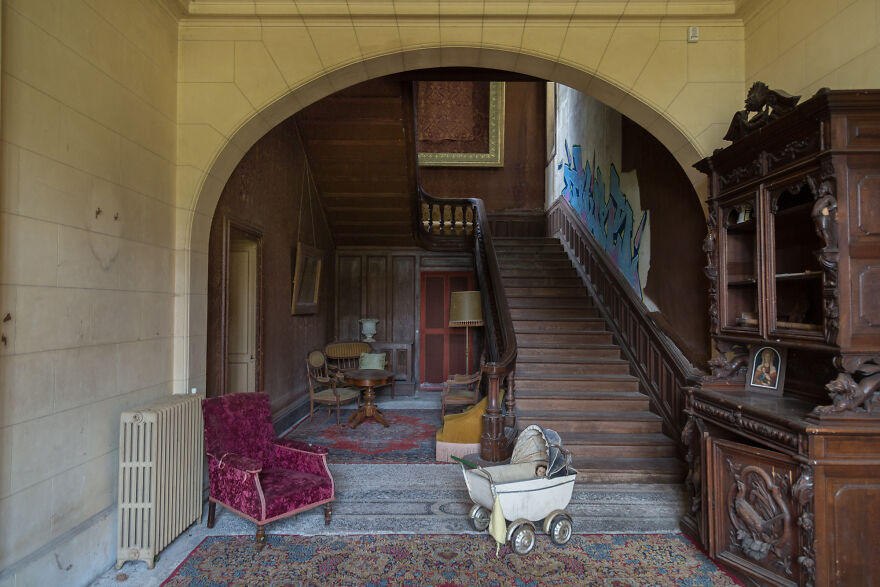 A piano in the upper part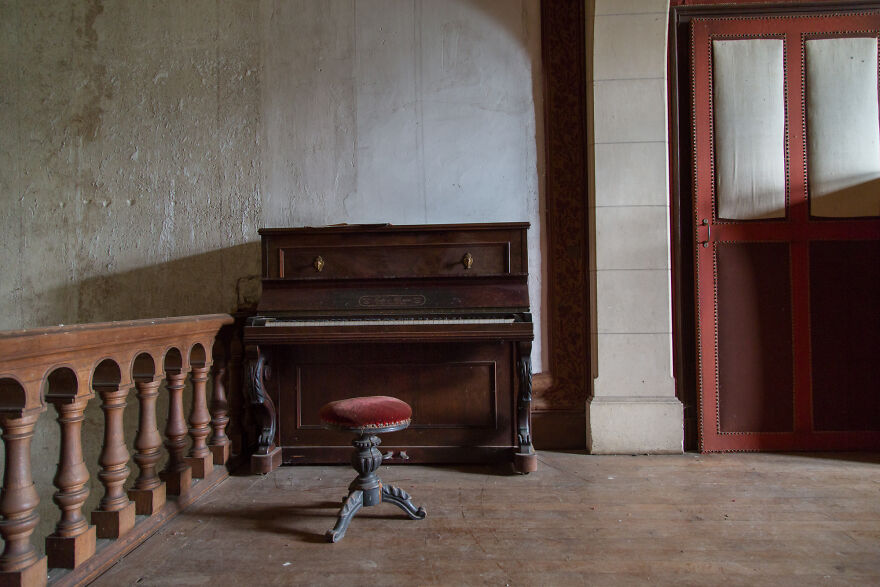 Large bedroom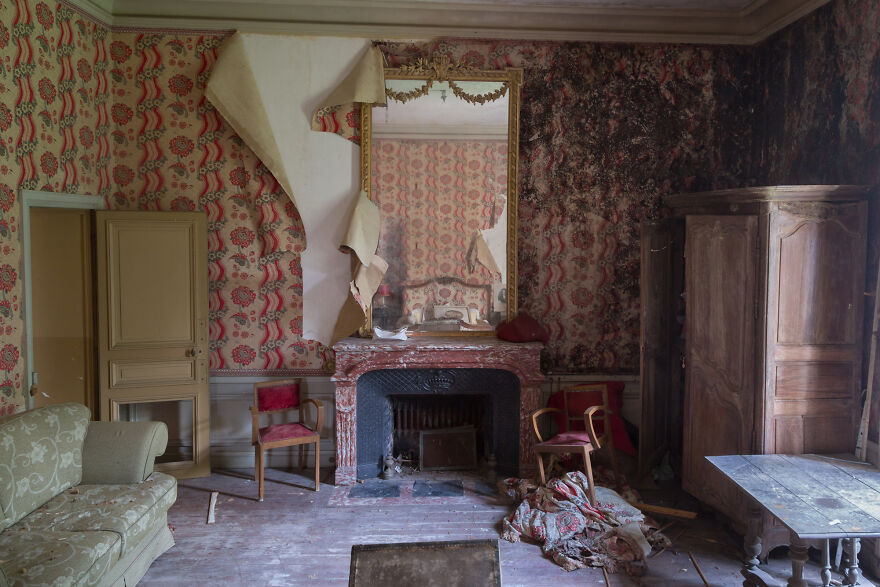 Library and study room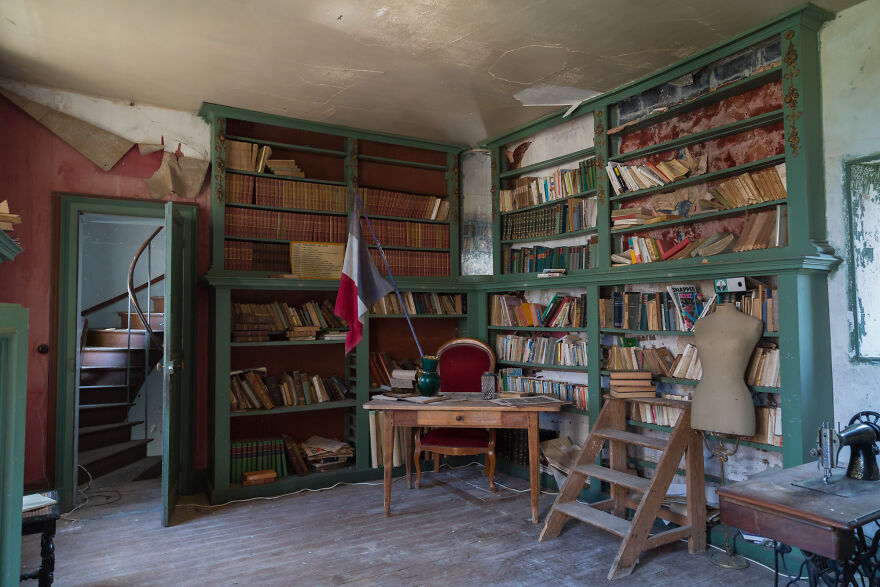 This castle is fantastic and impressive. Anyone can find inside it signs of another time. The family that lived in this place left, leaving everything behind.
What do you think about this abandoned castle? Share your thoughts in the comments on Facebook.