A video from a butcher shop in Monterrey, Mexico, went viral after it showed an armed man attempting to rob the store. The gunman pointed his gun at the woman behind the counter, but she didn't move, except to wave a notebook in front of her face. The man in the cowboy hat standing in front of the counter shook his head and pulled off his glasses.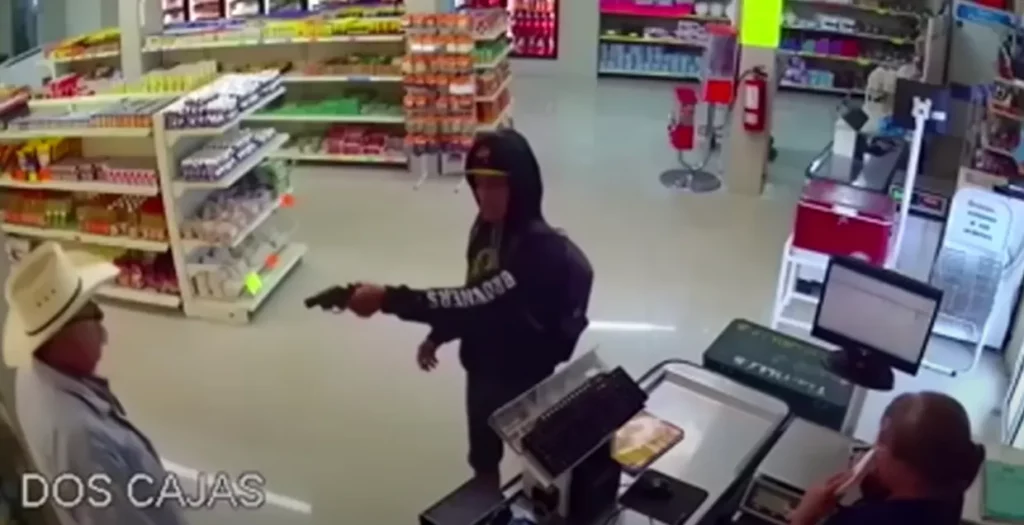 As the interaction between the two continued, a woman walked to the front of the store, oblivious to what was happening, and the gunman turned his gun on her. The man in the cowboy hat lunged forward and grabbed the gunman, overwhelming him until the gun dropped to the floor. The two struggled and staggered into an aisle, where a butcher grabbed the gun from the floor and scurried away.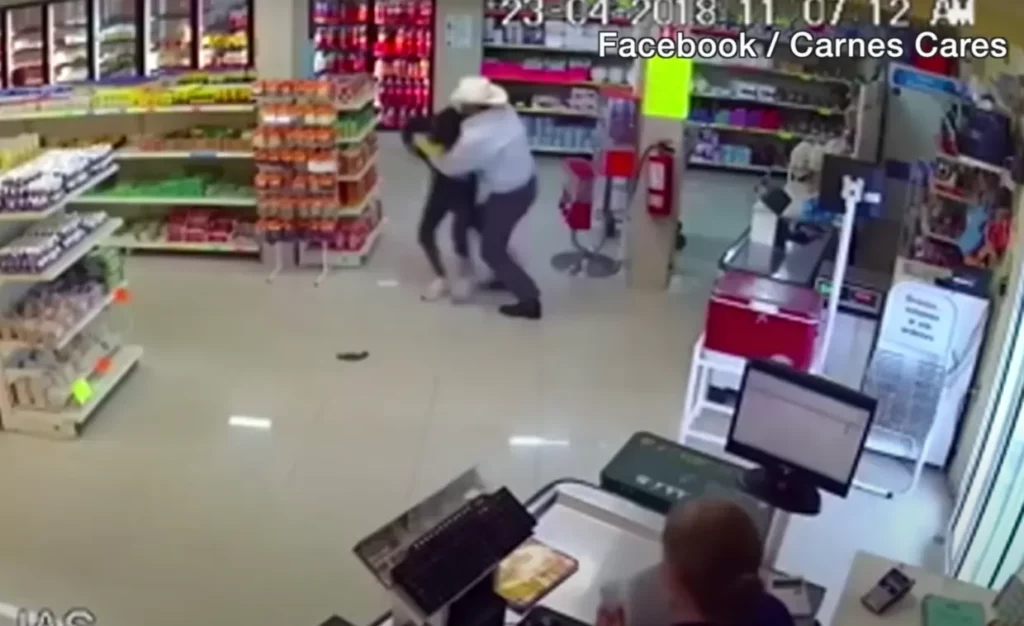 The gunman slipped out of his hoodie and fled the store, shirtless, but the man in the cowboy hat and two butchers caught him at the door and pinned him down. The store, Carnes Cares, posted the video on Facebook, attracting tens of thousands of views. While some claimed that the video was fake, the store's co-owner, Daniel Cardenas, maintained that the incident was real and terrifying.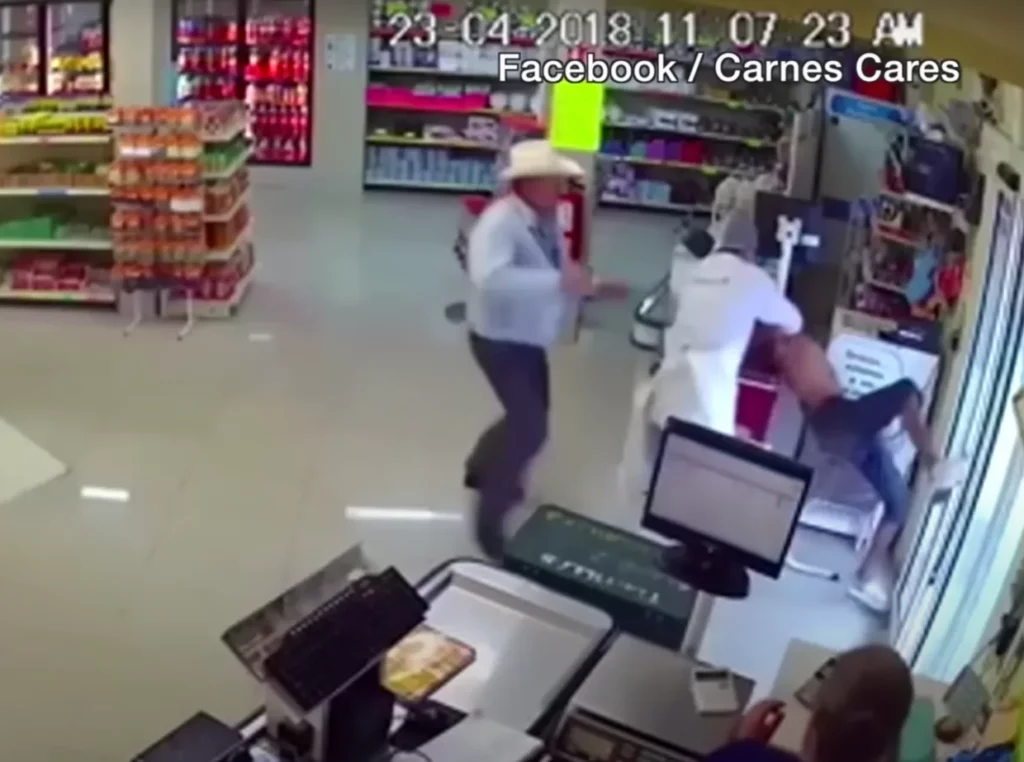 The cowboy hat hero turned out to be Cardenas' dad, Reynaldo Cardenas, and the co-owner of the store. According to Cardenas, his father later admitted to being scared, despite his cool demeanor on camera. Police arrived at the scene about ten minutes following the scuffle and took the gunman into custody.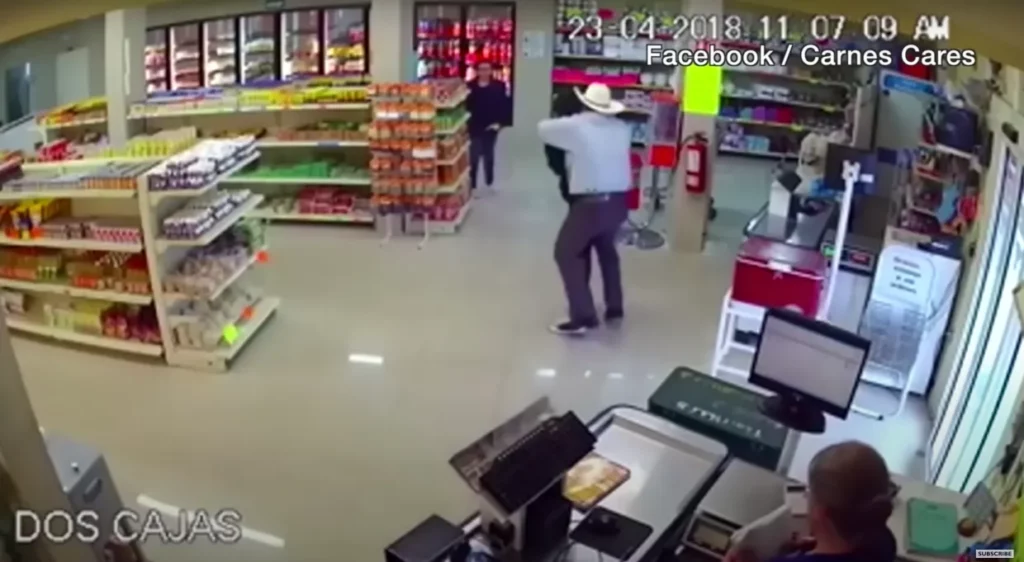 Cardenas said that he was just glad his father wasn't hurt.