The 31-year-old singer has always talked about his emotional state, but this time he had some concerns related to his wife's health as well. The couple has two beautiful daughters and the youngest daughter was born in May 2022. The singer was worried about his wife's health. This caused a state of anxiety and depression in Ed Sheeran. He was also very stressed after the death of his best friend Jamal Edwards.
Ed tried not to lose hope by making music and working on new songs. In his album, he has described the recent traumas that have greatly influenced his emotional state. He stated that he worked hard for this album because his life changed in 2022 when he experienced fear and anxiety.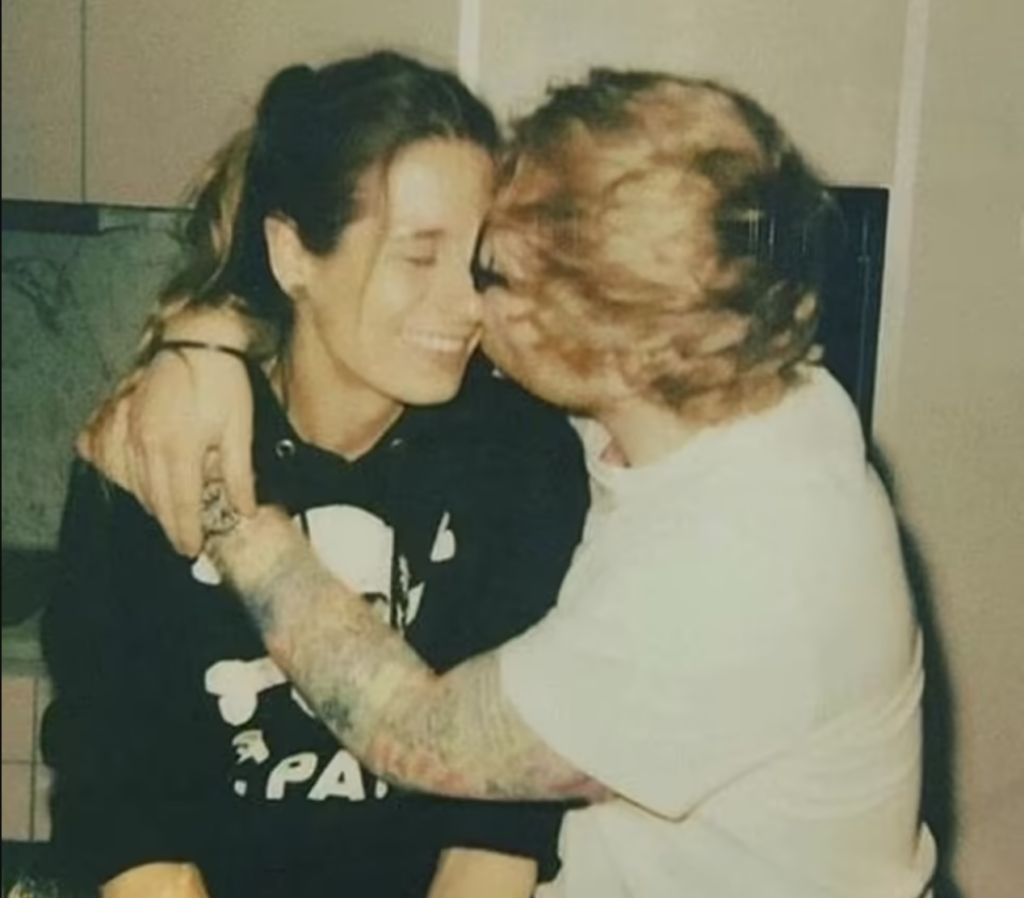 "That's how I replaced an important part of my work with new songs and emotions that I started to feel during 2022. The song is therapy for me. I wrote down all my feelings after learning that my pregnant wife discovered she had a tumor, and after the death of my good friend.
I was afraid and during this time I lived through anxiety and depression. In this album, I opened my heart and was honest with those who trusted and loved me and my music."
He did the presentation of the album on a beach where he had written the names of the songs in the sand.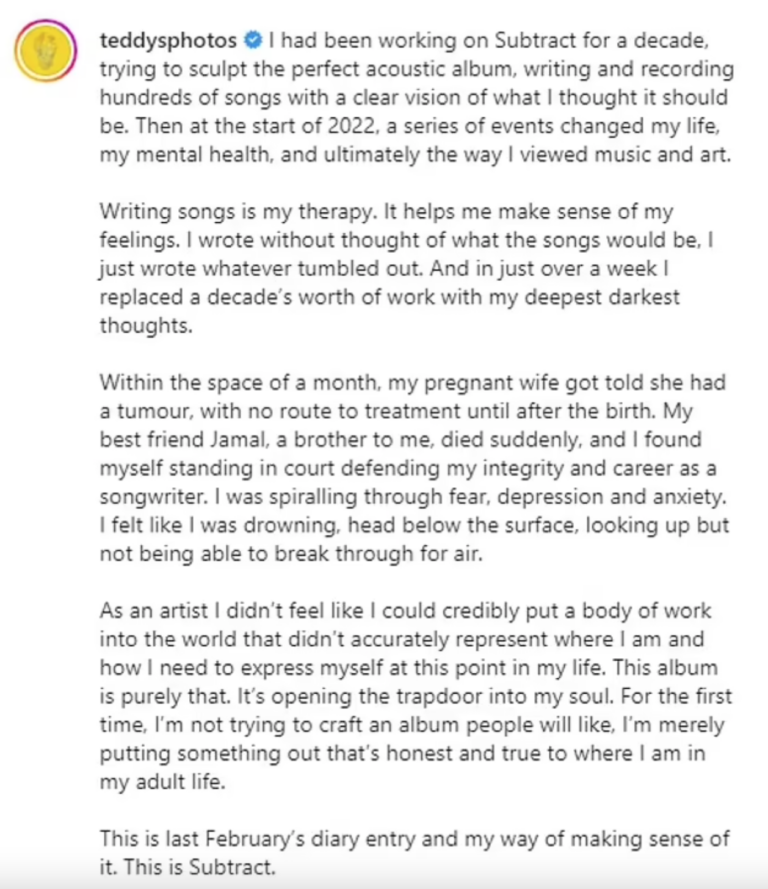 He posted a photo on Instagram and wrote under it "Signing now until 2023." He was preparing for his world tour. Ed was very happy to announce the birth of his daughter Jupiter last year. The couple was very happy when a little angel came into their life.