In a heartwrenching incident that unfolded on a dark Tennessee night, Deputy Lucas Shoffner displayed incredible bravery and love for his wife, Nicole. The couple, both Anderson County Deputies, were working on a dirt bike by the roadside when an off-duty Campbell County Sheriff's Deputy, Raymond Surber, accidentally crashed into them with his truck. This devastating collision left Lucas and Nicole injured, but Lucas's actions would later be revealed as nothing short of heroic.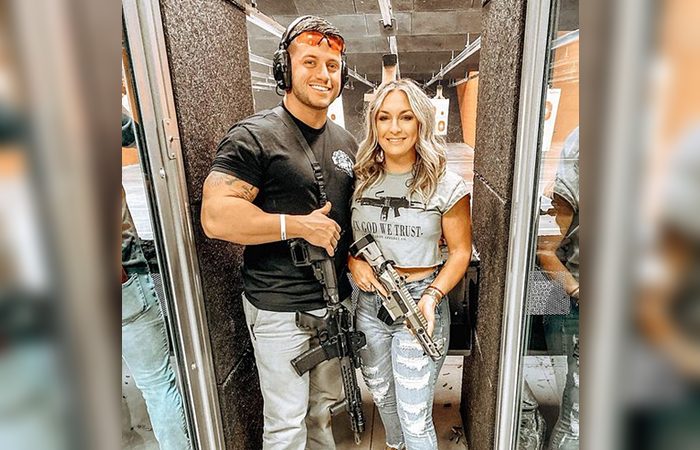 Nicole was transported to Fort Sanders with a minor head injury, while Lucas was rushed to the UT Medical Center Transplant Intensive Care Unit with severe head injuries. His condition was so dire that he was placed in a medically induced coma. It was then that the shocking truth emerged: Lucas had pushed Nicole out of harm's way just moments before the crash, saving her life at the potential cost of his own.
Loudon County Deputy Matt Fagiana, a personal friend of the couple, shared this heroic act with the world. He rallied support for Lucas, describing him as kind, loyal, funny, and incredibly strong. Lucas continued to fight for his life in the ICU, undergoing brain surgery to alleviate swelling. Doctors couldn't guarantee his recovery.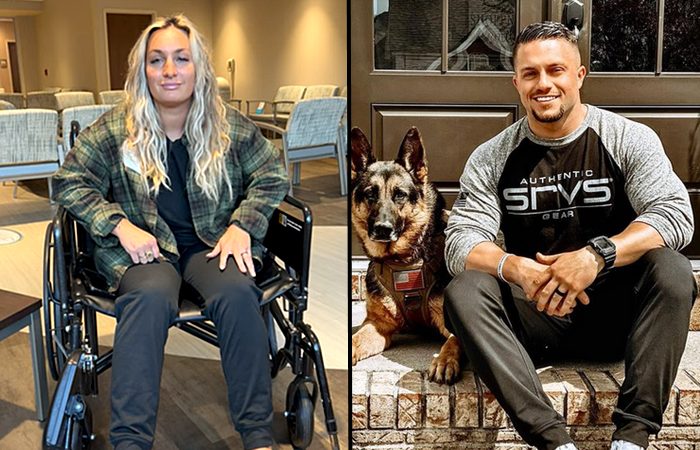 After an agonizing 23 days in a coma, Lucas miraculously woke up. Doctors, though cautious, noted his remarkable progress. He still faced a challenging road to recovery, but his survival was now a ray of hope.
The nation rallied behind Lucas and Nicole. A GoFundMe campaign raised nearly $100,000 to support their journey to recovery. Months after the accident, Nicole was still dealing with intense pain, unable to stand without assistance. Yet, she credited her survival to her husband's selfless act and remained steadfastly by his side.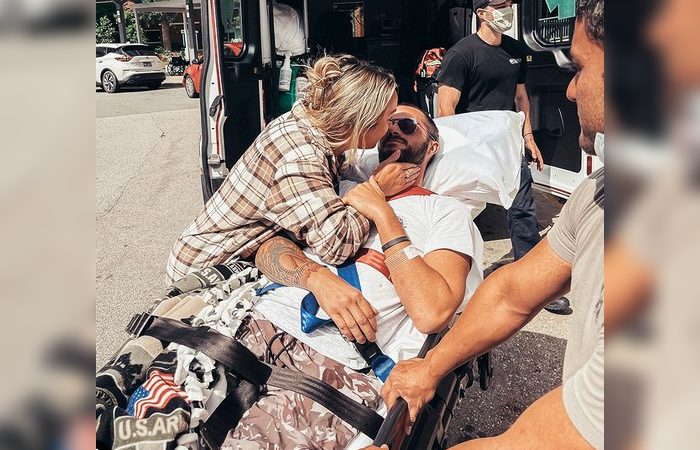 The extent of Lucas's injuries and the lasting impact on his life remained uncertain. However, one thing was clear: Lucas had epitomized the profound love that leads one to sacrifice their own life for another. The couple, who had dedicated years to serving their community, now received a well-deserved outpouring of support and appreciation from their community and the nation. Their journey to recovery was far from over, but their love and resilience shone brightly in the face of adversity.