Nestled not far from the picturesque Chesapeake Bay, there lies a charming piece of history known as the "Deal of the Day." This timeless gem, a vintage farmhouse, was crafted in 1924 and stands majestically on a vast expanse of 9.67 acres in the quaint town of Diggs, Virginia. Priced at an enticing $149,900, this property offers a unique opportunity to own a piece of the past.
As you step through the front door, you'll be transported back in time, greeted by the warmth of original hardwood floors that have weathered the years with grace. The home boasts intricate wainscoting, elegant crown molding, and a pressed tin ceiling, all of which bear witness to the craftsmanship of a bygone era.
With three bedrooms and two bathrooms spread across 1,278 square feet, this farmhouse offers ample space for comfortable living. Whether you're seeking a weekend retreat or a permanent residence, this property holds endless potential.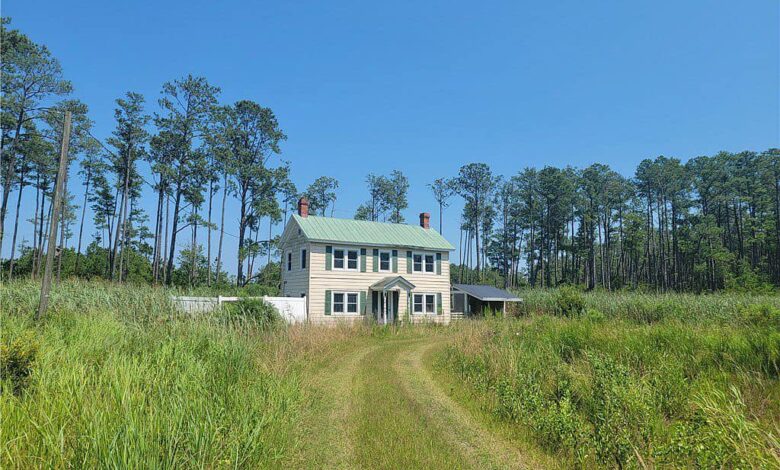 A fascinating aspect of this classic farmhouse is its history as a short-term rental. It has welcomed guests from all corners, allowing them to experience the charm and tranquility of rural life. With a touch of tender loving care, this homestead could once again become a haven for those seeking solace.
For nature enthusiasts, this property is a dream come true. Surrounded by 9+ acres of land, it provides the perfect retreat for those seeking peace and privacy. And if you long for the sound of waves and the scent of salt in the air, Haven Beach on the Chesapeake Bay is just a stone's throw away.
So, consider this classic farmhouse if you yearn for a slice of history in a serene, natural setting. With a little restoration work, it could become your ideal getaway or your forever home. Don't miss this opportunity to own a piece of Virginia's past and let Old House Life guide you on this enchanting journey.