Becky, a woman who lost her 19-year-old son, Tristan, was about to marry the love of her life, Kelly. To honor Tristan, the couple left an empty seat with a heartwarming message written on it.
As the ceremony proceeded, Kelly informed Becky that someone was sitting on Tristan's chair. The person turned out to be Jacob, the recipient of Tristan's heart. Jacob traveled from San Diego to attend the ceremony and surprised Becky, who felt her son was present on her wedding day.
Becky was given a stethoscope to hear her late son's heartbeat, which was an emotional moment for her. Photos of the beautiful surprise were shared on Facebook and the story went viral in a matter of days.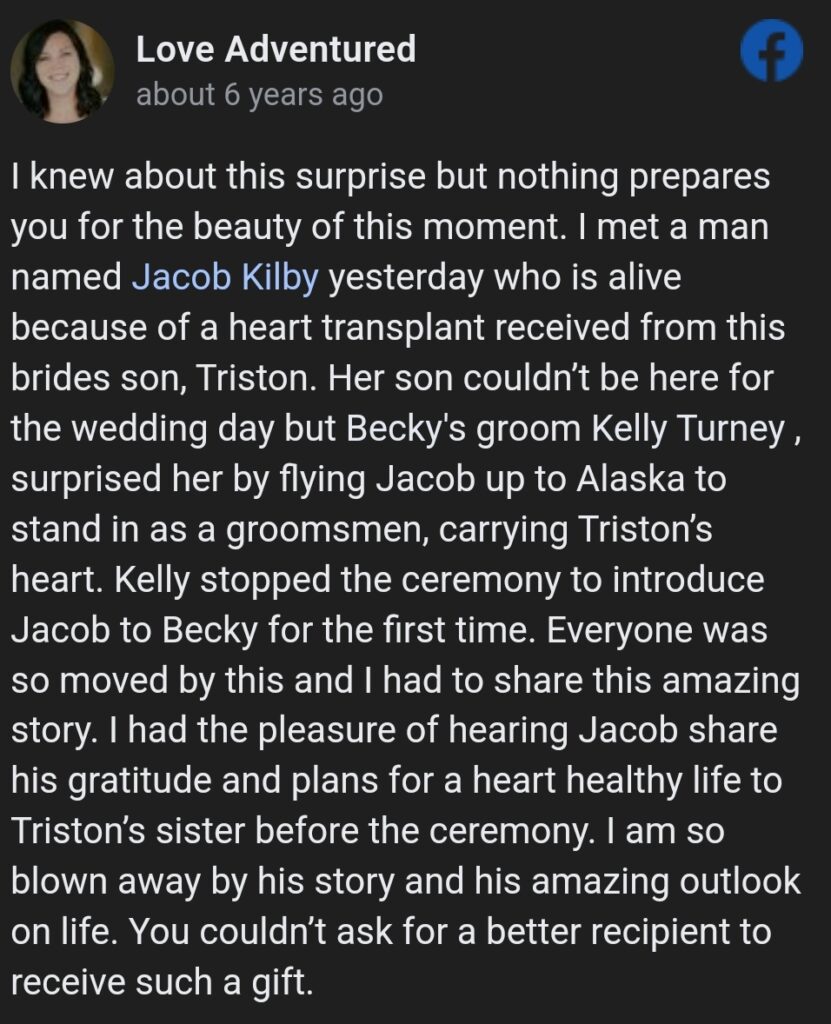 Many people praised Kelly for his love for Becky and suggested that the world needs more uplifting and motivational stories like this one.