On April 28th, 2023, Samantha Miller and Aric Hutchinson exchanged vows and were married in Folly Beach, South Carolina. Shortly after their wedding ceremony, the couple was being escorted to their reception on a golf cart, accompanied by two family members named Ben and Brogan.
Tragically, a suspected drunk driver named Jamie Komoroski struck their golf cart, resulting in a horrific accident. Samantha lost her life in the accident, and Aric sustained severe injuries, including a brain injury and broken bones.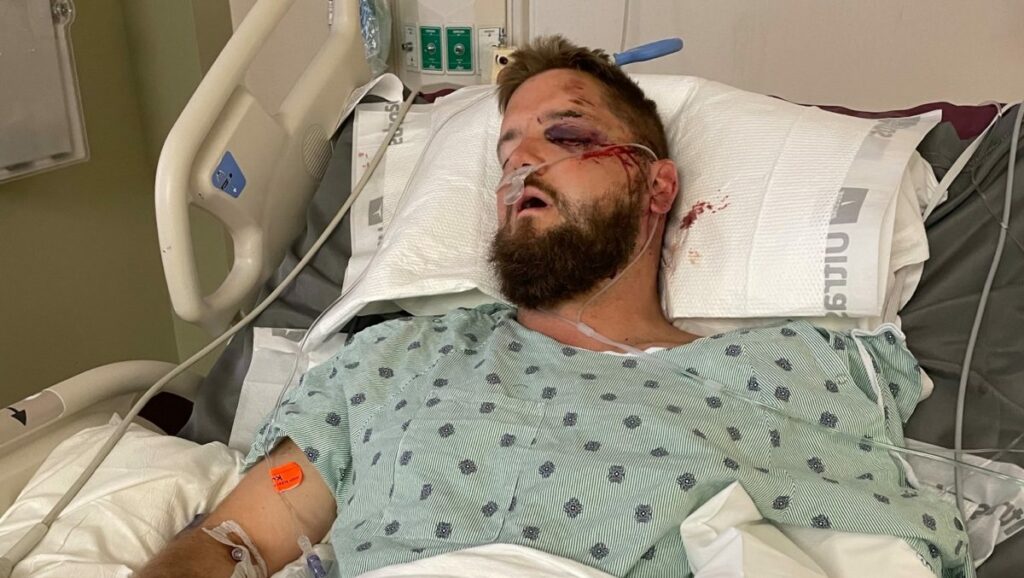 The driver, Komoroski, was reportedly driving at 65 miles per hour in a 25-mile-per-hour zone. She was arrested and charged with three counts of DUI causing serious bodily injury or death, as well as one count of reckless homicide. Blood alcohol levels have not been made public.
A GoFundMe account was set up by Aric's mother to help pay for Samantha's burial and Aric's medical expenses. The fundraiser has raised over $448,000 so far.
The impact of the accident was so severe that the golf cart rolled several times and landed nearly a football field away from the initial point of impact. Samantha's family and friends are mourning her loss, while Aric is fighting for his life and has undergone one of two planned reconstruction surgeries.