The entertainment world mourns the loss of American actor Jeffrey Carlson, who gained fame for his breakthrough role on the soap opera "All My Children." Joining the show in 2006 as Zarf, a male rock star, Carlson's character later underwent a pivotal transformation and came out as transgender, adopting the name Zoe. His portrayal was groundbreaking and earned him widespread recognition.
While "All My Children" served as his primary claim to fame, Carlson also showcased his talent in various movies and TV shows, including "Hitch" in 2005 and "The Killing Floor" in 2007.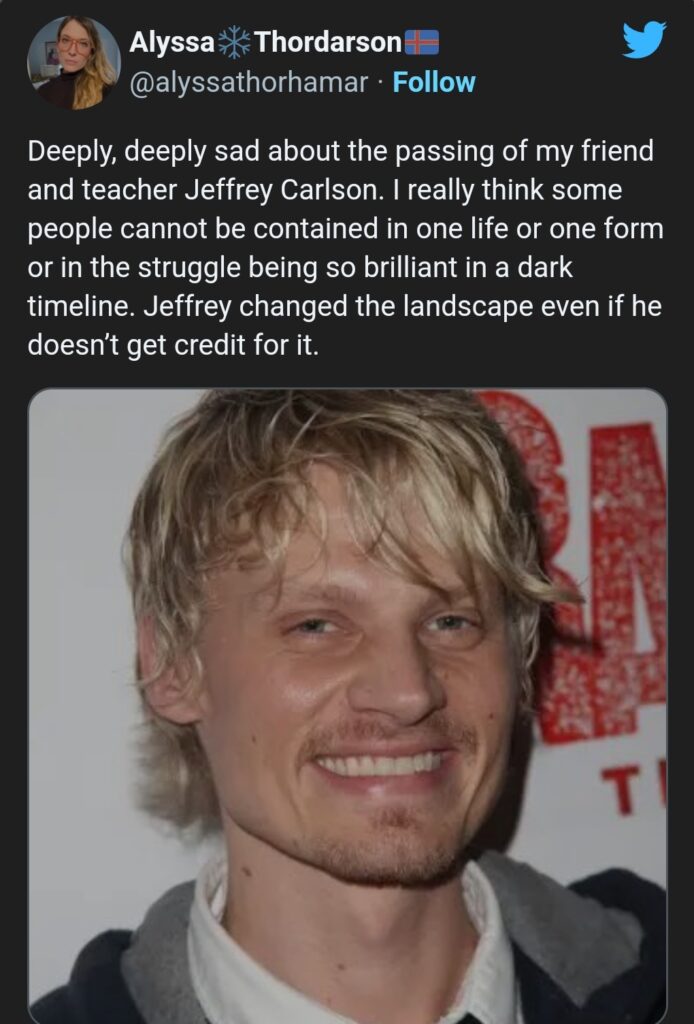 Tragically, at the age of 48, Carlson passed away, leaving his fans and colleagues in shock. The cause of his death remains unknown, and an official statement from his family mentioned that it would take several weeks to establish the cause.
In a heartfelt statement, Carlson's sister, Elizabeth Carlson Gingras, confirmed the sad news and expressed her profound grief at losing her brother. She shared the date of his passing, July 6, 2023, and spoke highly of his handsome, brilliant, and extremely talented nature. Elizabeth fondly remembered their cherished moments together, emphasizing the deep love they shared. She found it difficult to put into words the uniqueness of her brother and the impact he had on countless individuals. She concluded her tribute with a touching farewell and a display of everlasting affection.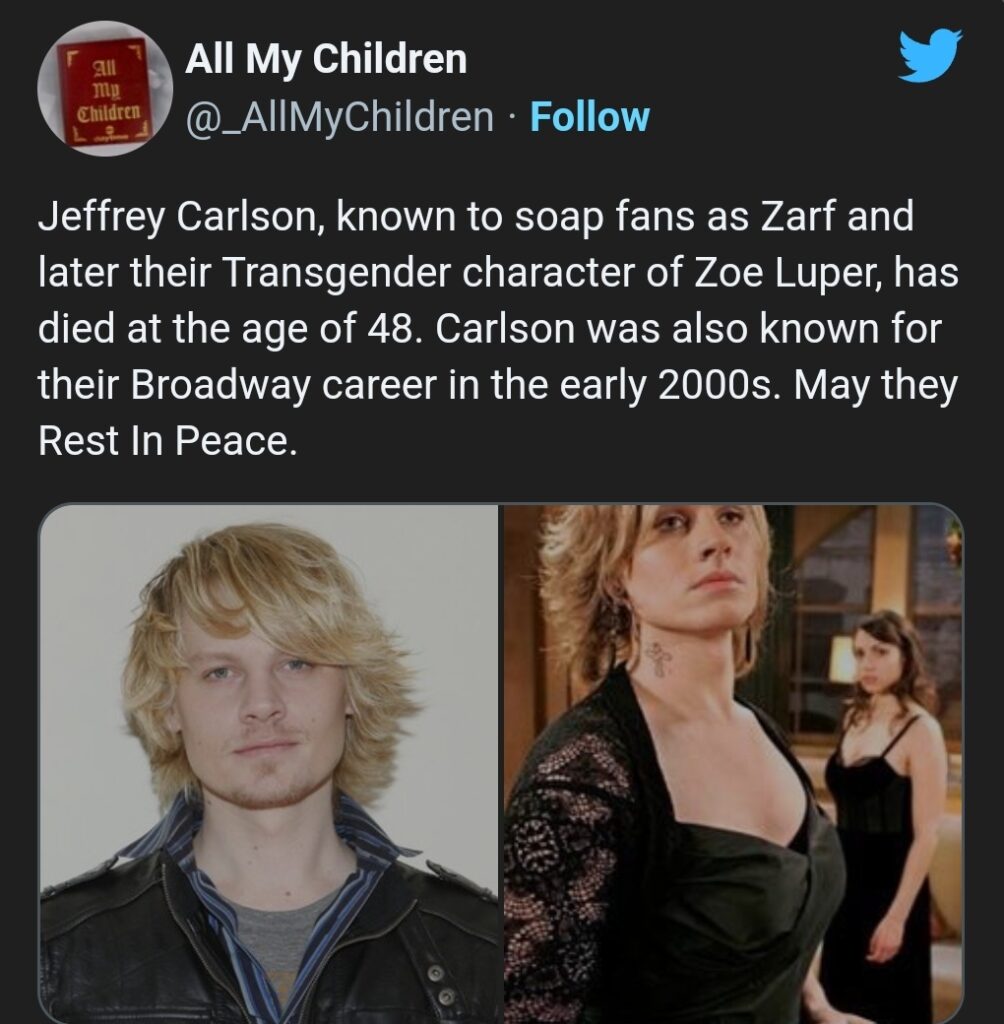 "All My Children" paid homage to Jeffrey Carlson on social media, acknowledging the significance of his groundbreaking role and the mark he left on the show and its audience.
As the news spread, fans and colleagues remembered the actor's contributions to the entertainment industry. Some even shared videos that shed light on Carlson's life, his untimely passing, and the importance of his role as Zoe on the soap opera.
The loss of Jeffrey Carlson has undoubtedly left a void in the entertainment world, but his legacy as a talented actor and his groundbreaking portrayal of Zoe on "All My Children" will continue to be remembered and celebrated by all who were touched by his work.