Former President Donald Trump, known for his polarizing presence in American politics, recently made a bold return to Twitter after a two-year absence. This surprising move came amidst his legal troubles, including charges of racketeering and conspiracy. Following his surrender at the Fulton County jail, his mugshot was released, triggering a flurry of reactions and humor on the platform. Trump, characteristically unapologetic, retorted to the haters with a succinct, "Election Interference! Never Surrender!" This brief but bold message ignited passionate responses from both his supporters and critics.
Trump's journey has been a political rollercoaster. His presidency was marked by highs and lows, concluding with his election defeat in 2020. His relentless online claims of election fraud culminated in the shocking Capitol riot on January 6th, 2021, leading to his ban from social media platforms, notably Twitter, which had been a key tool in his communication strategy.
Despite no longer being in office, Trump has not relinquished his ambition to return to power. At a recent rally, he vowed to reclaim the House, Senate, and the White House with his devoted following. Despite the controversies surrounding him, many political analysts still consider him a leading candidate for the 2024 Republican nomination.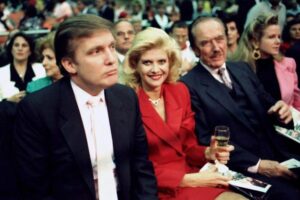 Trump's legal issues, however, persist. He faces 34 class E felony charges for falsifying business records and campaign nondisclosures. While these are grave allegations with potential prison implications, experts believe he's unlikely to serve time and the indictment doesn't disqualify him from future elections.
In an unexpected twist, Trump's booking and mugshot release generated widespread interest. His mugshot was eagerly anticipated, given the previous mugshots of his co-defendants. When it finally emerged, it garnered significant attention, evoking both humor and seriousness on social media.
Amidst the drama surrounding his indictment and mugshot, Trump's return to Twitter shook the political landscape. His posted mugshot, coupled with the defiant caption, "Election Interference! Never Surrender!" reignited discussions about his role in the 2020 election, sparking intense debates among his supporters and critics.
Love him or loathe him, Trump's presence on social media continues to mesmerize and divide the American public. His ability to stir strong emotions and dominate political discourse remains undeniable, cementing his position as a prominent figure in U.S. politics.