The importance of education cannot be emphasized enough. Unfortunately, there are millions of children worldwide who are unable to attend a school or are forced to attend in terrible conditions. One such example is 8-year-old Wang Fuman, who lives in Xinjie province, China.
Since his mother left him and his father was forced to move to the city for work, Wang has lived with his grandmother, who resides three miles away from his school. As a result, he has to walk for hours each day to get to and from school.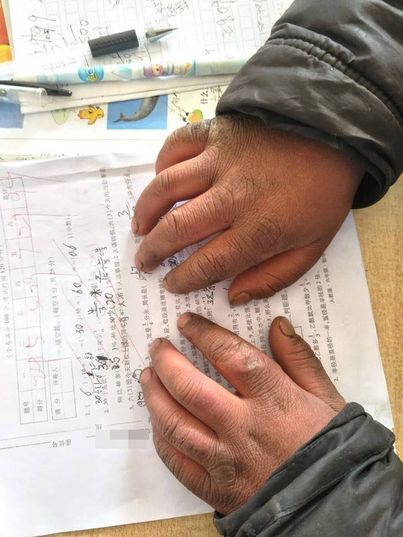 With the onset of winter, Wang's journey to school has become even more challenging, with temperatures plummeting to -9 degrees Celsius. Nonetheless, the boy decided to walk to school in the extreme weather to take a test, with his head becoming completely frozen as a result.
The principal at Wang's school shared photos of the harsh conditions that many of his students face, including Wang's frozen head. The images have gone viral, drawing attention to the harsh realities of millions of children worldwide who have to endure such conditions just to access education.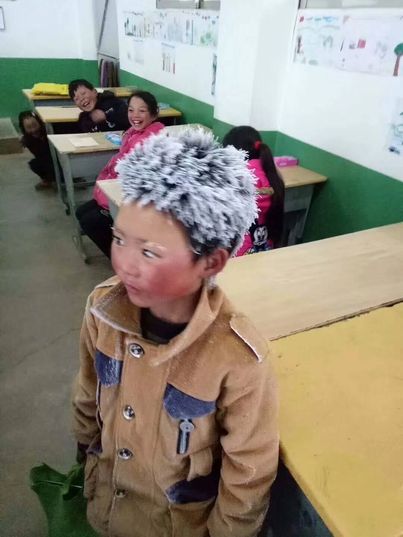 Despite the challenges, Wang's determination to attend school and complete his exam is admirable. He demonstrates the importance of education and the sacrifices that some children make to achieve their dreams. Wang's story has touched many people's hearts, with hopes that the images shared will lead to him getting some help and support to attend school without facing such extreme conditions.
In conclusion, Wang's story serves as a reminder of the importance of education and the challenges that some children face in accessing it. It highlights the need for greater support and resources for those who face similar challenges so that they too can fulfill their potential and achieve their goals.